And the hate goes on
Sing it to the tune of the old Sonny and Cher song. And The Hate Goes On. "Drums keep poundin' rhythm to the brain. La de da de de, la de da de da." And I'm not talkin' about just any hate. I mean the vitriolic kind so many people have for God.  

Podcast: Play in new window | Download
Tune In On iTunes Apple Podcasts | Google Podcasts | Spotify | Android | Pandora | iHeartRadio | Stitcher | Email | TuneIn | Deezer | RSS | More

Hate for God goes on from schmucks whose brains are gone.
I'll freely admit (and I have, more than once here on my website)…if God doesn't exist, I'm a silly, hopeless fool. But the opposite is true, too. If God does exist (and He does), then anyone who hates Him is a silly hopeless fool. And that hopelessness is far more extensive and painful. Because it'll never end.
The reason I bring this up is because I found a hate-filled comment on one of my articles this morning. And, of course, the hater couldn't make a point without vile language straight from the gutter. So, he'll have to find another platform to spew from.
One of the things this "person" said was how he's glad if he can do anything to hurt God. Because my article said it's possible for us to make God sad. And I said other terrible things, like:
"So, find good things to say to others. Show them you love them. Even if you have to tell them something they might not want to hear. When you say it with love, they might just listen…and change for the better."
Yeah, I don't know what comes over me sometimes. But things like that just flow out of me…a lot. I can't help it. And when I get vulgar, hateful comments, like the one I saw this morning, it triggers something in me to open up the love gates to full capacity. I know. That's so mean of me. But I am what I am.
And it's all about tolerance and acceptance. Right?
Well, at least it is until you wanna share God's love. Then, all bets are off. You just crossed the line, mister.
But I'll be fine across that line
'Cause the love of God is mine.
I'll opine in the sunshine
'Cause the joy of God is mine.
And I align with the new wine
'Cause the life of God is mine.
Stay tuned,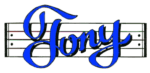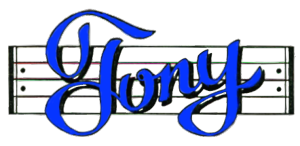 My books are also on Amazon.com or Apple Books
Grab a T-shirt
Or how about some music for kids