Happy Valentines Day
Does your love look this way?
My wife and I don't actually "celebrate" Valentines Day. Not because we're opposed to it. And not because it goes against anything we stand for. It's because a much more important day for celebrating, for us, comes two days later. That being said, I'll still wish all you romantical knuckleheads a Happy Valentines Day.
But I hope it represents true love for you. Not those fly-by-night representations of love you see almost everywhere. And in case you'd like to be sure the love you're celebrating today is real, I've set up an informal test.  

Take this test ONLY if you want to know how to love correctly.
Here's the standard, for love, each and every human being should aspire to reach.
"Love suffers long and is kind, love does not envy, love does not parade itself, is not puffed up; does not behave rudely, does not seek its own, is not provoked, thinks no evil; does not rejoice in iniquity, but rejoices in the truth; bears all things, believes all things, hopes all things, endures all things. Love never fails." 
Now, see how many you get right
Long suffering and kind (Have you suffered a long time and been able to remain kind?)
Envious love (Have you ever wished for someone else's life or possessions?)
Love does not parade itself. (Do you feel the need for indiscreet displays of affection in public?)
Puffed up (Have you bragged about your love life to others?)
Rude behavior (Have you argued with your loved one in public?)
Selfishness  (Do you always try to win an argument instead of listening to understand?)
Easily provoked  (Can a "wrong" word make you fly off the handle?)
Evil thoughts (Have you ever wished andy kind of harm to or problems on your loved one?)
Immoral without remorse (Are you glad when you "get away with it?")
Love truth (Do you know what truth is? And are you glad about it?)
Can you bear, believe, hope, and endure all things? (That's a lot of things)
And have you ever stopped loving that special person for any reason?
OK, how'd you do? Did it ruin your Happy Valentines Day?
Whether you came out smelling like a Valentines rose or not, let me know. And by the way, it's not a bunch of trick questions. Or questions to try to make you feel inadequate in any way. In fact, I can honestly say I came out smelling like a rose. So, if a former road musician can do well, I'm sure you can too.
But if not, it's not too late to do better. It's important to work at it. Because in all things, the greatest of these is LOVE.
Love is the greatest gift of all.
Without it everything would fall.
If you don't know how, then talk to God right now.
His love's the perfect protocol.
Stay tuned,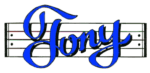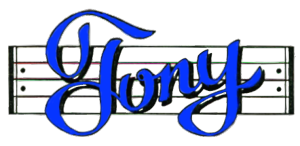 My books are also on Amazon.com or Apple Books
Grab some Merch
Or how about some music for kids
[mc4wp_form id="14357″]
Don't forget your RhymeTender on the way out. Feed the tip jar.
Subscribe to
Rhyme and Reason with Tony Funderburk
Or subscribe with your favorite app by using the address below