Happy Thanksgiving 2019
Before I share my Happy Thanksgiving 2019 message here's a little back story. When I was a kid, I had a stepsister whose birthday was November 28th. And even as a young guy it occurred to me how her birthday was sometimes the same day as Thanksgiving. Even though it's been a lot of years since…and my stepsister is no longer alive, I still make a mental note of when that happens. And, yesterday I checked the digital calendar to find the last time it happened. Turns out it was five years ago, in 2013. So, I decided to see what I wrote (if anything) about Thanksgiving that year. What I said before still applies…

My Happy Thanksgiving 2019 is mostly just like 2013.
"True Thanksgiving isn't found merely in a bountiful table of food, or being with friends and family for the day. No, true thanksgiving can only be to God. After all…if it wasn't for Him, no one on the planet would be on the planet. And there really wouldn't be anything at all to be thankful for or to.
So…on this special day we Americans set aside and call "Thanksgiving" I'd like to say how thankful I am to have so many blessings in my life…
A wife and helpmate who loves, cares, and nurtures
You, for reading my words and listening to my music
Digital tools that make my work so much easier to create and share
A very nice roof over my head
An unquenchable thirst for knowledge and wisdom
And most of all…God…who made a way for me to live eternally in paradise
Those are just a few of my thankful thoughts today. My blessings outnumber my trials and tribulations, and I pray that you can say that for yourself, too."
Yeah, I still feel the same way about it. It's important to realize our ultimate thanksgiving is to God. Because He is real, we are real. And because He loves, we can love.
I've seen a lot of people attempting to take God and thankfulness out of the picture by calling today "friendsgiving." While I certainly appreciate friends, I also recognize they didn't create any of life's bounty. Friends can do amazing things. And the truly good ones are loving and giving. But they can only give what has already been provided. And that comes from God.
Please remember, life has Rhyme and Reason because God made you.
Stay tuned,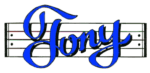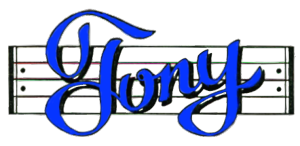 Discover my books on Amazon.com or Smashwords
Grab some of my Christian or music-themed Merch
Subscribe to my Podcast on iTunes – OR Google Play OR Player.fm OR your favorite podcast provider
Follow me on Twitter
Watch my videos on YouTube
Find me on Facebook