Here it is. Halloween 2022. Showed up like a fruit cake on Christmas. And just as delightful. But I don't wanna ruin your special day, if you're a fan. Because I have nothing against kids getting lots of healthy candies from companies who look out for their best interest. Go for it, kids!
Make Halloween 2022 a record year for bags of candy.
Because, remember, candy keeps you strong. And it's chock full of all-natural ingredients to keep your brain sharp, your body lean, and your focus even more focused.
Or maybe the opposite is true.
But I DO remember how weak-minded people often toss their freedoms aside in order to enjoy their luxuries. And there's no doubt about it. Candy is a luxury that even people on food stamps can enjoy.
And candy is a symptom of a deep-seated mental problem right here in the land of the free and home of the slave, oops, I mean brave (not really, I meant the first one). And that mental problem has brought America to the brink of suicide.
President Abraham Lincoln talked about this in an address to the Young Men's Lyceum in Springfield, Illinois in 1838.
Grab a bag of M&M's and check this out…
"At what point shall we expect the approach of danger? By what means shall we fortify against it? Shall we expect some transatlantic military giant, to step the Ocean, and crush us at a blow? Never! All the armies of Europe, Asia and Africa combined, with all the treasure of the earth (our own excepted) in their military chest; with a Buonaparte for a commander, could not by force, take a drink from the Ohio, or make a track on the Blue Ridge, in a trial of a thousand years. At what point, then, is the approach of danger to be expected? I answer, if it ever reach us it must spring up amongst us. It cannot come from abroad. If destruction be our lot, we must ourselves be its author and finisher. As a nation of freemen, we must live through all time, or die by suicide."
Honest Abe's speech was, sadly, prophetic.
America has become a nation that prefers freaks over freedom. And treats over Truth. And candy over Christ. That's the kind of nation that will kill itself.
Democracy brought us to this point.
"Elected officials" write the policies that have incrementally (for scores of years) turned the American powerhouse into an outhouse. "We, the people," have voted ourselves into this mess. And the way we've acquiesced was like taking candy from a baby.
Trick or treat, freemen and women.
Is it just me? Or are we swimmin'
In a pond of stagnant waters?
Heads up, freedom's sons and daughters.
Stay tuned,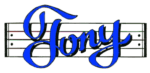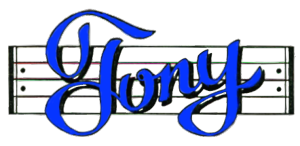 No-cost, low-cost, and premium ways you can help me spread the Word…
Tell everybody you know to Jump on the Rhyme and Reason Bandwagon
(emails with good stuff for Fa-Ree)
Get my Rhyme & Reason Podcast delivered right to your device. (also Fa-Ree)
Get digital Bible stuff from the same company I do.
My books are also on Amazon.com or Apple Books
Grab yourself an un-cool T-shirt
Or how about some music for believers, dreamers, and thinkers