I'm not makin' this up. And there really and truly was an ensemble group, back in the 60's, named "The New Christy Minstrels." And they really sang a song called "Green Green." Nice harmonies. And family friendly. But, of course, by today's so-called "standards," it was pretty lame.
But I'll take Green Green lame over puke green modern pop music.
Any day.
And speaking of green green lame, I've got my own lame green song. It includes green coconuts, green palm trees, green seas, and a green klutz.
But that ain't all, my lame-lovin' loonies. Not by a long shot.
This song also has a green canoe on a green lake, green tea, and even green mint cake. And we're just gettin' warmed up. Are you sitting down? Because this song also has green kids with green grins. And a green doorbell. And they're all connected to the star of the song, the klutzy Green Monkey.
Yeah, I know. That's a lotta green.
And the inspiration for the song was another retail store for kids' goodies. They called their store Green Monkey. But don't do a search for it. Because nowadays you'll just find cannabis stores and yoga. Now, that's lame.
Here's a video demo of all the songs in the Kiddin' Around collection. And you should scroll on down after you watch it, to the link below. Because that's where you can get some special kid their very own Kiddin' Around songbook (which is also a coloring book and drawing book).
And when you get the book, you'll find a super secret link where you can download all these songs (for no green whatsoever) and sing along.
Who can eat green coconuts
And trip on the shell like a big, green klutz?
Who can climb up the green palm trees
And dive into the deep, green seas?
Green Monkey…yeah, yeah.
Green Monkey…that's who
© 2007 Tony Funderburk
Stay tuned,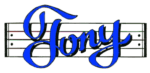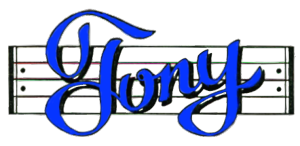 The Green Monkey says you should click here and get your kid the Kiddin' Around songbook today.