I don't know this, personally. But "inside sources" say Bruce Willis, Emma Stone, David Beckham, Drew Barrymore, and Harrison Ford all have this in common. Not just the fact that they're all "celebrities." But they all have green eyes.
Someone else, with much higher celebrity status, has green eyes.
Elgielene. (pronounced el juh lean)
For the neglected percentage of the population who don't know, she's my wife. So, she gets top billing over any of those also-rans.
But there's still someone else with green eyes. Grady. But his eyes give him a lot of trouble at night. Here's part of a rhyme about that…
Grady's Green Eyes
Grady had green eyes and it was great…
At least until it started getting late…
'Cause even though he wouldn't make a peep,
Grady's green eyes wouldn't let him sleep.
Grady's green eyes glowed when it was dark…
Which sometimes made his dog, Beethoven, bark.
But what's a glowing, green-eyed boy to do?
Even with closed eyelids they shined through.
Every single night his green eyes glowed,
And in poor Grady's face the sadness showed.
He couldn't stay awake both day and night.
He had to stop this green and glowing light.
One night he was particularly tired,
Uncomfortable, completely uninspired…
But then he heard a small, familiar sound.
He sat up fast so he could look around.
It sounded like his own voice in his head.
But then it floated out beyond his bed,
And then he saw a glow behind the door,
And Grady knew he had to go see more.
What do you think Grady found behind the door?
A monster? A leprechaun? Or maybe a glowing doorway into another dimension? Well, when you're ready to find out, get the illustrated ebook on Amazon. If you're a subscriber, you can even get the kindle version, free. And if you do that, I have a request. Leave me a 10 star review.
Just kidding (sort of). Reviews can only go up to 5 stars. But you get the idea. Of course, if you and your kid(s) don't like it, you can humiliate me with a terrible review. And I'll just have to live with that. But my guess is, you'll be delighted.
Get Grady's Green Eyes, today. And email me to let me know how much you liked it.
Stay tuned,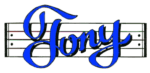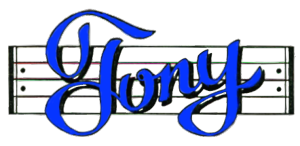 No-cost, low-cost, and premium ways you can help me spread the Word…
Tell everybody you know to Jump on the Rhyme and Reason Bandwagon
(emails with good stuff for Fa-Ree)
Get my Rhyme & Reason Podcast delivered right to your device. (also Fa-Ree)
Get digital Bible stuff from the same company I do.
My books are also on Amazon.com or Apple Books
Grab yourself an un-cool T-shirt
Or how about some music for believers, dreamers, and thinkers