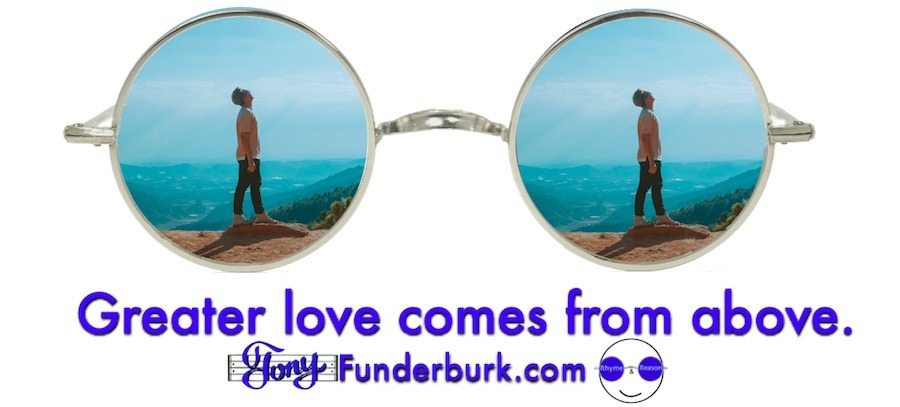 There is no greater love than this….
…that a man be willing to lay down his life for his friends. Do you have a love like that living in your heart? It doesn't mean that you have to be killed in order to prove you love your friends. It means you'd be willing to do that if things ever got to that point. I pray you never have to face a circumstance like that. But I also pray you'd be able to if and when the time comes. And I pray that for me, too. Because that kind of greater love comes from above.


Get The Rhyme and Reason Podcast Delivered, Free Apple Podcasts | Google Podcasts | Spotify | Amazon Music | Android | Pandora | iHeartRadio | Stitcher | Podchaser | Podcast Index | Email | TuneIn | Deezer | RSS | More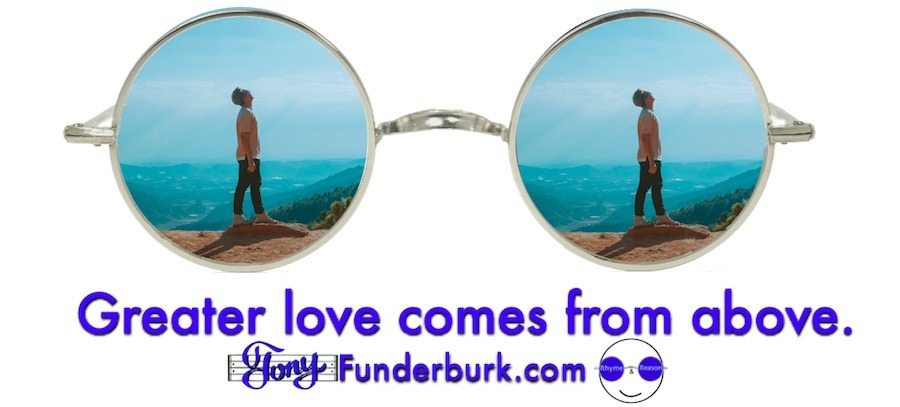 Imagine if you never committed a crime. Never even sinned. Then imagine being scorned, ridiculed, mocked, and even beaten half to death by people you were trying to help. What would you do? How would you feel? Could you stand having everyone hate you for just being you? And what if they wanted to kill you? Would you be able to forgive them?
It takes a greater love than I have.
I can only imagine what Jesus must have felt in the last days of His life. He became the only person ever to be found innocent of his charges and then sentenced to death. And keep in mind…He didn't do what He did because He had no other choice. When they came to seize Him and take him to face his charges, He let them know they couldn't possibly do this without His willingness. He told them He could merely pray and legions of angels would come to His aid. I think I would have prayed that prayer. Wouldn't you?
But He didn't do that because He had chosen to become a man in order to be able to give His life for His friends. His eternal life. For eons and eons past He had always been undying Spirit. And yet, His love for and toward us was and is so great, He became a flesh and blood man. Then, He became sin for us. And then, He actually endured a tortuous death so we wouldn't have to. You won't find greater love than that anywhere or anytime.
I don't know about you, but knowing what Jesus went through makes me want to get to know how anyone could love me that much. If God, who created all the heavens and earth and lowered Himself to our level in order to give us eternal life, is FOR us, then…
…It doesn't matter who's against us.
They're inconsequential in comparison.
God says that tribulation, distress, persecution, famine, nakedness, peril, and sword will not separate us from Him. And the Apostle Paul was convinced that "…neither death nor life, nor angels nor principalities nor powers, nor things present nor things to come, nor height nor depth, nor any other created thing, shall be able to separate us from the love of God which is in Christ Jesus our Lord." 
Do you agree with me now, when I say there's no greater love than this? Yes or no…let me know
Be sure to jump on the one-of-a-kind Rhyme and Reason Bandwagon today and get my latest words, music, and voice delivered to your inbox instead of having to come looking for them all the time.
And share with your friends, family, and well…everybody. Don't keep this good stuff all to yourself.
Stay tuned,