Get The Rhyme and Reason Podcast Delivered, Free Apple Podcasts | Google Podcasts | Spotify | Amazon Music | Android | Pandora | iHeartRadio | Podchaser | Podcast Index | Email | TuneIn | Deezer | RSS | More
Nikola Tesla was a fascinating character. And he was a great example of how great ideas started out with dreams. Like, have you ever heard how he had a dream to harness the power of Niagara Falls?
I've been to Niagara Falls. I'm not sure anyone is gonna harness it.
But Mr. Tesla had a knack for making his great ideas come true.
Before he put his mind to work on electrical current, DC (direct current) was the method of the day. But DC electricity could only travel about 100 yards. And then it could only take enough power to light a bulb.
So, Tesla developed a system of alternating current, which you probably recognize as AC. It's the same kind of current you use in your home right now. And that AC electricity enabled power from Niagara Falls to transmit great distances. And his system was put into use on November 15,1896. That transmitted electric power from Niagara Falls to Buffalo.
I don't think he actually harnessed Niagara Falls. But he DID harness the electricity the Falls could generate. And his AC power "dream" revolutionized the way we all can use electrical current now.
People considered Tesla to be a genius. I do, too. And to remember and honor him, there's a statue of him near the Table Rock area at Niagara Falls.
I believe (and Nikola now knows if I'm right or not) that God gives you and me to power to come up with great ideas. And I believe God designed dreaming as part of the rest your brain gets when you sleep. I don't currently (See what I did there?) have proof of that. But my left and right brain are in agreement on this.
Dream The Dreams
Waking up from silly dreams
Isn't silly as it seems
Because dreamers are what makes the world go 'round.
With those pictures in your head
As you rise up out of bed
You might find the thing that needed to be found.
You might dream of flying cars
That go cruising through the stars,
Then design a brand new turbo rocket ship.
You might wake up from your sleep
With an awesome way to keep
People safer when they're going on a trip.
What if you could dream a dream
That, to some, could sound extreme…
But your idea helped to ease a lot of pain?
Well, put on your dreaming hat
'Cause we need more dreams like that,
And they're waiting to be dreamed inside your brain.
If you're eager to create…
And you find you just can't wait…
And your dreams are overflowing from your ears,
Take a breath and write 'em down…
With a smile and not a frown.
Then your dreams become ideas you'll have for years.
When you dream, don't think it's odd.
Dreams are thoughtful gifts from God.
They can help to give your weary mind some rest.
So relax and dream away.
Every day's a brand new day
To begin to dream the dreams that you dream best.
© 2013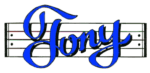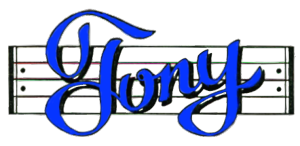 No-cost, low-cost, and premium ways you can help me spread the Word…
Tell everybody you know to Jump on the Rhyme and Reason Bandwagon
(emails with good stuff for Fa-Ree)
Get my Rhyme & Reason Podcast delivered right to your device. (also Fa-Ree)
Get digital Bible stuff from the same company I do.
My books are also on Amazon.com or Apple Books
Grab yourself an un-cool T-shirt
Or how about some music for believers, dreamers, and thinkers