Grace to you – now, that's as good as it gets
Is life tossing you monkey wrenches on a daily basis? Is your patience being tested from every angle almost every minute? Are you a Christian who's wondering what God's will is for you in all of it? Well, stop wondering what His will is and start reading His word. You'll discover God's not throwing those monkey wrenches your way. And He's not testing your patience. In fact, the will of our God and Father, for you, is quite the opposite. He delivers grace to you. And peace. But He won't force it on you. It's a free gift. You can choose to open the wrapping…or not. But when you open it, you'll find God doesn't keep His will for you a secret. I, for one, think that's mighty cool.

Paul, the Apostle to the Gentiles, wrote about "the mystery" many times in his letters. But he also illustrated how easy it is to know God's will for your life. Your daily trials, tribulations, and troubles are not part of God's to-do list. Can you imagine how much hassle it would be for Him to have to think of ways to test seven billion people 24 hours a day?!
Troubles are part of our current human condition.
Yeah, that's right…you and I are our own worst enemies. Well, maybe Satan is worse, but he only has the influence on us we allow. And God's will for us is to "deliver us from this present evil age". How do I know? I read His book. And I believe every word of it. I also understand that every word of the Bible is FOR me, but not every word is TO me. I wasn't born a Jew, so the many sections of the Bible written to AND for the Jews aren't TO me. But…
…all the words written by the Apostle Paul are written to AND for me…because I fall under the category of "Gentiles". Chances are real good you do, too. Right? If so, you are one mighty fortunate person, because
God's grace to you is free and gives you freedom.
In the Old Testament section of the Bible, God gave tons of moral and symbolic laws to the nation of Israel. They did a horrible job of keeping them even though it was still better than the rest of the world would have. I won't go into more details about how God changed plans. Just know that changing the plan meant grace to you and me. And you no longer need to worry about whether or not you're keeping all those laws…as long as you trust that His Son, Jesus, kept all of them for you.
So…if you're working on your troubles with a monkey wrench today, let me encourage you to put down the wrench and pick up God's book. Wouldn't you rather enjoy grace and peace than the uncertainties of this world?
Grace to you is freely given.
It can change the way you're livin'.
You can rise above your troubles,
When you let God burst those bubbles.
He revealed the Way to do it.
Jesus' grace will get you through it.
Stay tuned,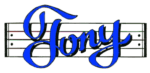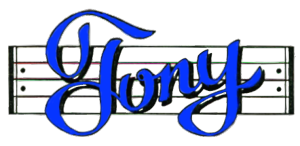 P.S.  Share the rhymes and reasons with your friends and family. And let's stay connected. Like this…
Join my Rhyme and Reason Club
Discover my ebooks on Amazon.com or Smashwords
Subscribe to my Podcast on iTunes – OR Google Play
Connect with me on LinkedIn
Circle me on Google +
Follow me on Twitter
Watch my videos on YouTube
Find me on Facebook
Or use the social media links below