Gotta love a Lab
As I begin to write this, it's been less than 24 hours since one of our best buddies died. And I'm sadder than I've been in years. I already miss his face more than words can express. His name was Nestlē. He was also known as Nestlē, the crunch bar…and my wife also affectionately called him "my chocolate mess". Those names came about because he was what's commonly referred to as a Chocolate Lab…a brown Labrador Retriever. He was a great reason why I say you gotta love a Lab. Here's a tribute picture of Nestlē…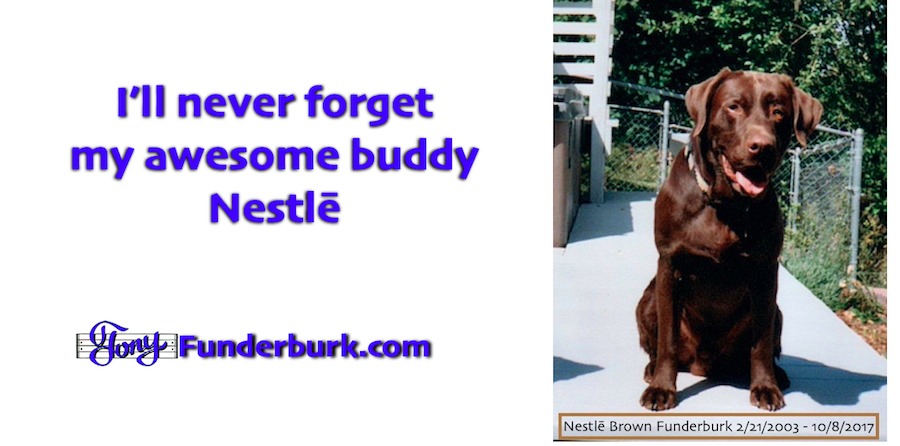 Back in 2003, Elgielene (my wife) and I had been living in the first house we ever bought for about 9 months. And she mentioned one day how she thought it would be great to get a dog. You know…since we finally had our own house instead of an apartment. So, we started perusing the papers for puppies. We had long since decided that, if we ever got a dog, we'd like a Lab. And we found an ad for a new litter of them in Franktown, Colorado. It wasn't the closest to where we lived, but their description piqued our interest, so off we drove.
Gotta love a Lab and his 8 siblings…
When we arrived at the owner's place, out in the hilly countryside, the first thing we saw was a back yard teeming with Labrador puppies. The mama dog had given birth to nine puppies, and at that point they were about 7 1/2 weeks old. Eight of them had that classic roly-poly Labrador puppy look…plump, snub-nosed, and falling clumsily all over themselves. And one didn't look quite so healthy. His ears were too big for his body, and his eyes looked puffy…as though he was battling a bad cold or something.
But the sickly looking dog caught my eye and captured my heart because he could handle himself better than his brothers and sisters. Even though he was the runt of the litter and didn't appear healthy, he could literally bound over the others while barking a spirit-filled bark…as if to say, "I'm here, by golly, and everybody's gonna know it!"
You're probably thinking, "A-ha! You took the runt home, named him Nestlē, and now you're recollecting those first memories." Nope. But I did notice how no one else wanted to pick up the runt and look him over. And the owners told us they "let nature take its course" when it came to runts. I told my wife we needed to buy the runt. My heart couldn't simply "let nature take its course".
And my wife agreed to take the runt home with us, but…
…while I had been checking out the runt…she had been holding another puppy. She asked me to come look him over. And he was beautiful. Rich, dark chocolate brown. Classic Lab features. For all intents and purposes, a flawless puppy. But the owners were selling their puppies for $350 each, and I reminded my wife that we couldn't afford two…and that if we didn't take the runt, probably no one would…and he'd likely be pushed out of the feeding line by his siblings and die.
My wife agreed, somewhat reluctantly, put down the brown puppy, and we paid for the runt…a Golden Lab. We put him in the van and made the long drive home.
We named our new puppy Zazzo. It was a name I had concocted when we first began contemplating getting a dog. And the little guy would zig-zag when he walked, so it seemed to fit. During those first couple of days and nights with our new pet Elgielene kept recalling how she just couldn't get her mind off the chocolate puppy. And she was afraid we'd made a mistake by spending so much money on a "sick dog". So, on the third day, I relented and told her to call the people who had the puppies to see if the brown one had been purchased yet. They told her "no" and…
…we made the long drive back to the farm and bought the brownie.
I still remember staying in the van with Zazzo while my wife went in to get the new addition to the family. It was a windy day in April of 2003, and when she came walking out, hair blowing in her face and carrying the chubby little chocolate puppy, who didn't appear pleased at all, she exclaimed with a smile, "He's so fat!"
We put both puppies in a laundry basket and made that long drive home again. The brown boy started whimpering, and Zazzo nuzzled up to him as if to comfort him and say, "It's OK, bro…they're nice."
Since there had been no plans to get two puppies, we didn't have two names planned. And at first we just used the temporary name the previous owners had given the little chocolate guy…Hunter. He got that name because he followed his nose wherever it took him. But we knew we wanted to call him something else. Something more special. A name that wouldn't be so common to chocolate Labs. You know…like Hershey or Mocha. After the first couple of days with two puppies, I came home from work, and Elgielene said, "I think I have the perfect name for chocolate boy. Wanna hear it?" I said, "sure". She said…"Nestlē…he's my little crunch bar." And I said, "Perfect!"
So, for the next almost 15 years the little crunch bar…who became a rather large crunch bar…was our constant companion. And anyone who can take a furry guy like Nestlē into their home and not be changed forever is a heartless so-and-so. I had been raised to believe pet dogs were to be raised outdoors and remain simply pets. But once we got to know our messy, poopy, goopy, pets…they became our friends…our family.
If you don't love dogs, you probably don't understand my sadness.
But if you've ever experienced the pet connection that can only be made with a dog, you might relate to why I say you gotta love a Lab. And, as long as I live, I'll never forget our Nestlē crunch bar. Our chocolate mess. Those times he'd come and lay his head on my knee and look up at me with those deep, brown eyes. Or when he'd come into my studio and stand with his head between my knees looking up at me as I rehearsed or composed my music. I can still smell his special doggie scent, hear him burping, passing gas, and snoring. Yes, he snored. I miss everything about him. And my heart aches to see him again one day.
There's nothing in the Bible that says we'll be reunited with our beloved pets, but I love what Joni Eareckson Tada wrote in her book "Holiness in Hidden Places"… "If God brings our pets back to life, it wouldn't surprise me. It would be just like him. It would be totally in keeping with his generous character. . . Exorbitant. Excessive. Extravagant in grace after grace."
Wherever Nestlē is right now, I trust God that it's perfect for him. And I trust that he's pain-free, struggle-free, and awaiting that day when, like it says in Romans 8:20-21, "the creation itself also will be delivered from the bondage of 6corruption into the glorious liberty of the children of God." After all, Nestlē was another one of God's most beautiful creations. And he showed me how you gotta love a Lab.
Are you dealing with the death or loss of a beloved pet? If so, I hope this brings you comfort.
Stay tuned,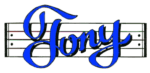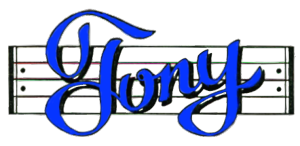 P.S.  Share the rhymes and reasons with your friends and family. And let's stay connected. Like this…
Join my Rhyme and Reason Club
Discover my ebooks on Amazon.com or Smashwords
Subscribe to my Podcast on iTunes – OR Google Play OR Player.fm
Connect with me on LinkedIn
Circle me on Google +
Follow me on Twitter
Watch my videos on YouTube
Find me on Facebook
Or use the social media links below