Over ten years ago I shared this definition of "patina" I found in my computer dictionary. And it defines the word like this: "an impression or appearance of something: he carries the patina of old money and good breeding."
Well, I'm not from "old money." And "good breeding" is in the eyes of the beholder. But I agree with something I read on Seth Godin's blog about patina. It's earned. He also said he believes shiny and new fads seem to be the goal these days. But necessary and important tends to be an elusive target.
Patina is found on, and in, something that's had value long enough to radiate a trusted, respected appearance.
That doesn't require good breeding.
Just desire. And persistence. And a mission.
As a singer songwriter, and writer in general, I've been around a long time. I believe I've earned the patina status. But I don't plan to stop there. Because I hope to be writing, creating, and producing shiny new words and music for whatever time I have left here on the beautiful planet God gave us.
Good breeding and patina,
A silver ocarina,
And words that were, so long ago, composed
Intrigued the ballerina
From down in Argentina,
Who passed along these next words, juxtaposed.
No One's Pawn
Silky satin words in Latin
Are brought now to my mind.
Old arsenic can stop the tick
And cause my brain to bind.
A flowing thought is simply what
A person needs to think.
The answer's clear, and yes we're near.
We're standing on the brink.
Disaster goes, to where? Who knows?
Be thankful when it's gone.
For those who see true liberty…
Well, they are no one's pawn.
I'm one of these down on their knees
And asking for a chance
To prove by words I'm not from herds
Of men unheard and gone.
I'm no one's pawn.
© 1973
Stay tuned…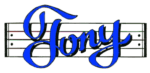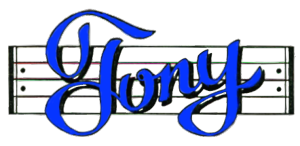 No-cost, low-cost, and premium ways you can help me spread the Word…
Tell everybody you know to Jump on the Rhyme and Reason Bandwagon
(emails with good stuff for Fa-Ree)
Get my Rhyme & Reason Podcast delivered right to your device. (also Fa-Ree)
Get digital Bible stuff from the same company I do.
My books are also on Amazon.com or Apple Books
Grab yourself an un-cool T-shirt
Or how about some music for believers, dreamers, and thinkers