Once again I read a post, by a well-known social media person, who blamed God for bad stuff. And once again, it's another person who thinks "God is in control" of even something like back problems. This person, like far too many others, falls for the pagan Greek philosophy version of our Creator. And not for the one, true, living, loving, Creator who doesn't even force you to choose life. No, you can even CHOOSE death. It's not forced on you.
"God is in control" means you have no options.
And no options mean you're bound by a control freak's decree. This is crucial to understand, especially if you're a Christian, because people can either go to Heaven or hell based on what you tell them.
And when you tell them your back went out on you, and that it must be God trying to slow you down, they're liable to reject that kind of Creator. I don't blame them. I would, too. So, a better idea, when your back "goes out" on you, is to remember you live in a broken world. And bad things happen because humans make bad choices.
Never once, in my life, have I ever blamed God for bad stuff. And that's what you're doing almost every time you say "God is in control" as an attempt to understand and explain bad stuff.
But don't take my word for it. I'm another one of those broken humans who makes bad decisions. I recommend you take Jesus' Word for it, when He tells us He's not the ruler of this world.
And remember, "I have set before you life and death, blessing and cursing; therefore choose life, that both you and your descendants may live; that you may love the Lord your God, that you may obey His voice, and that you may cling to Him, for He is your life and the length of your days…"
Yes, one day, when God is in control of this world again, every person will know it without a doubt. Till then…
Choose Life
Well you hid your heart in a so-called safe place,
And you locked your love in a big, black box,
And you had no hope,
But you built your brave face,
And you ran your rat race…through the tics and tocs.
Well, the bluebells bloomed in ideal intentions
As you tilled the truth into lifelong lies,
And you dug in deep making many mentions
Of your pretty pensions…always alibis.
You can't run away from real truth.
And every word of truth is a knife.
A captivating voice might pigeonhole your choice,
Cut free…and choose life.
When your daydreams die and you feel half-hearted,
And your love is lost in a soulless sky,
Try to train your thoughts when your brain's bombarded
By the stuff you started…learn to love the lie.
Chorus… Choose life…choose life…choose life
© 2013 Tony Funderburk
Stay tuned,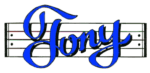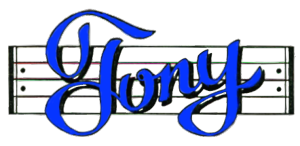 Get my Rhyme & Reason Podcast delivered (free) right to your device.
My books are also on Amazon.com or Apple Books
Grab yourself an un-cool T-shirt
Or how about some music for kids