God is good…but not just any god
You can make anything or anyone a god…your god. But that doesn't make it or them THE God..the one, true, living, loving God who created all the universe. And when you make something or someone into a god…your god…you're thumbing your nose in the face of the only God who cares about you. Your actual Creator God is good. Not simply good like you and I think about it. He is only good. And righteous. And loving. And just. His love and eternal life is available to anyone who asks for it in humility. But that word goes against the grain of self-righteous individuals. They believe that they, and they alone, can determine who or what god is. And they twist the truth into a world of foggy, smoky, dark clouds of delusion.
Sometimes the smoke is literal. Here in Colorado pot has been legalized. And despite what anyone says…taking hallucinogenic smoke into your lungs isn't good for anything. It doesn't cure anything, and it doesn't improve anything. Oh sure, you might "feel" like something is better, but there's no doubt about it…you're not in the right frame of mind to make a good judgment. Pot is not good for anything. You can certainly disagree, but you're only hurting yourself…or is that true?
An alarming number of murders and various other crimes have been committed by people under the influence of pot. While on the other hand, an amazing number of lives have been saved while someone was under the influence of the one, true, living, loving God.
Yes. God is good. And He can make good…scratch that…eternally wonderful things happen for you. But if pot is your god…
Nothin's Gonna Happen To You
Well you're human and it's hum-drum
So you find yourself in front of a screen
The remote control slowly takes its toll
Then you're thumbing through a magazine
Years a go you had to know
You had to stand out brave and true
You said, "Don't wait for nothin', or
Nothin's gonna happen to you".
You were Ghengis Khan and Napoleon
You were king of cool to all your friends
But the juggernaut fell into the pot
And so this is how the story ends
But I have to know what could change you so
I have to see what cut you through
And don't tell me "nothin' ", or
Nothin's gonna happen to you
Why the empty stare…nothin' nothin'
Tension in the air…nothin' nothin'
You just can't admit…you're too mortal to conquer it
And nothin's gonna happen to you
Well, it's so posh how you whitewash
And the truth starts falling through the crack
So your winter scheme is a broken dream
And the pieces stab you in the back
Time gone by can make you cry
And the tears can freeze inside your heart
But don't obsess in that icy mess
Blow the danger and the pleasure apart
On the inner side it feels like a ride
And you rollercoast into the sky
But the outer side shows the demon lied
Give him anything to keep you high
Years from now they'll wonder how
How it ever got to you
And I'll just say "nothin'…
Nothin' ever happened to you.
Stay tuned,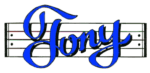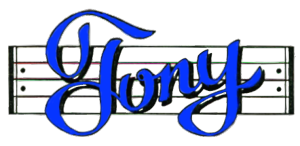 P.S.  Your support for my Words and Music means the world to me. For other awesome ways you can help me get
these messages out to others…
Discover my ebooks on Amazon.com or Smashwords
Subscribe to my Podcast
Circle me on Google +
Follow me on Twitter
Watch my videos on YouTube