It's time to give up
If you've been following my blog for any length of time…or listening to my Rhyme and Reason Podcast, you know I don't believe in quitting. Even when life is so tough you just don't see any light at the end of the tunnel. In fact, it might be so dark, you can't even tell if you're in a tunnel. I always recommend you don't give up…because you have the strength of the Creator of the universe you can turn to…if you only will. But today is different. Today, I'm going another way…

I'm sure you know about the term "emotional baggage". Right? It's easy to start collecting that stuff once you've developed more than a couple of relationships in life. Especially the kind of relationships between men and women. When those don't go well or last, it's easy to blame all subsequent failed relationships on the bad one. But that's a terrible thing to do. It keeps you from experiencing what could be in store for you, if and when you let love rule your heart. And today, I wanna urge you to give up any emotional baggage you might be carrying and begin to "love your neighbor" again. Don't be surprised when they love you back. It's not a guarantee, but it's the best formula. How do I know? It comes from God. Will you start today? Here are some lyrics to help you remember…
Give Up That
Give up that cold, blank stare.
Give up that heavy heart.
Give up that cocky walk.
Give up and make a new start.
Everybody knows you; how you've always been.
That doesn't mean you can never change your ways.
There's just no use in waiting,
Spending time anticipating.
Don't you know these ARE the future days?
(repeat chorus)
You could climb a mountain or parasail into the clouds,
Or you could watch them every night on pay TV.
Do you wanna feel the rush of life
As it goes flying by?
Or do you wanna block it out and never see?
(repeat chorus)
Take a chance. Surprise yourself.
It can only hurt a little while.
Take a chance. Revive yourself.
You might find you like the way it makes you smile.
(repeat chorus)
© 1988 Tony Funderburk
Stay tuned,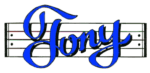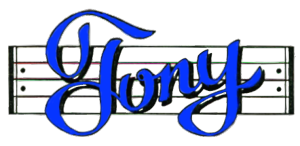 P.S.  Share the rhymes and reasons with your friends and family. And let's stay connected. Like this…
Join my Rhyme and Reason Club
Discover my ebooks on Amazon.com or Smashwords
Subscribe to my Podcast on iTunes – OR Google Play
Connect with me on LinkedIn
Circle me on Google +
Follow me on Twitter
Watch my videos on YouTube
Find me on Facebook
Or use the social media links below