Imagine if you had the same kind of underwater "gear" as gills in fish. And imagine how much easier it would be to explore the waters on your next beach vacation. Or what you could find in local lakes and ponds.
Well, stop imagining.
Because humans DO the same "gear" as gills in fish.
In fact, they're not called something else. They're called gills. Or at least, gill slits. And we've got 'em. Yay!
What if the gill slits you have during your time in your mother's womb could turn into real gills when you're born? How cool that would be! Right? Because then you could go for a swim and dive down to the bottom of the lake or river or ocean and just look around as long as you like. Wow! Talk about fun!
There's just one slight problem…
You don't have gill slits as you form in the womb.
Oops! I almost forgot.
When you were just a tiny, little embryo, you had some tissue that looked a little bit like gills or gill slits. But that tissue didn't have anything to do with breathing. Because it turned into parts of your face and bones in your ears. And some of it turned into glands.
Some silly guy named Ernst drew some goofy drawings and told some fibs a long time ago. And he said baby humans go through phases, during pregnancy, that resemble stages of evolution. What a knucklehead. That's just wishful (and harmful) thinking by people who'd rather believe in fairy tales than in their Creator.
So, just when I got all excited to use my gills, like a fish, to explore the ocean, out comes the truth.
Oh well. Just another one of the disappointments of life.
But hang on kids!
That doesn't mean you can't take an imaginary trip through the deep, blue sea. Like this…
I want you to come with me
Down in the deep, blue sea
Where a sea horse grins and spins its fins
And says we can swim for free.
We won't have to stop for air
The whole time we're under there.
We can breathe like fish, if we make a wish.
It's a make-believe we'll share.
So tell me, what do you say?
Would you like to go today?
We can tell our tales, how we swam with whales,
And then we went our merry way.
© 2015 Tony Funderburk
Stay tuned,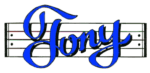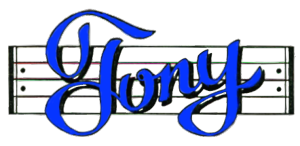 Tell everybody you know to Jump on the Rhyme and Reason Bandwagon
(emails with good stuff for Fa-Ree)
Get my Rhyme & Reason Podcast delivered right to your device. (also Fa-Ree)
My books are also on Amazon.com or Apple Books
Grab yourself an un-cool T-shirt
Or how about some music for kids