It's good to get wise to yourself
Have you ever heard this expression? Get wise to yourself – Usually when someone is telling you that, they don't mean it as a helpful critique. It's typically said with a sarcastic voice. And it usually means something more like: "you ain't as cool as you think". In one way, I agree with the statement. Most often you're not as cool as you think. Neither am I. No one is. At least no one who raises himself or herself above the status of human limitations. What I mean is…when you start thinking more highly of yourself than your Creator, you're in dangerous territory. You're listening to the wrong voice. You're believing a lie. Truth is so much better. Here's why…

Truth says you can live forever. Truth says you are more than an conqueror. Truth says you are loved beyond your ability to even imagine. Truth will set you free. And most importantly…Jesus IS Truth. He will never leave you nor forsake you. And He is your ONLY ticket to eternal, glorious life. So maybe it IS time to get wise to yourself and trust in the one true, living, loving God. The one who spoke words and the whole universe exploded into existence.
Here are some lyrics I wrote, based on passages in Proverbs, about how important it is to look past yourself and…
Get Wise
Don't drink the wine of violence
Or eat the bread of hate.
You might just get away with it,
But can you afford to wait?
Don't push and shove the simple.
Seek knowledge just like gold.
And in so doing you'll lay up
Your treasures manifold.
A word to the confounded…
Pour light into your eyes.
If you expect more than neglect,
Get wisdom; yeah get wise.
Get wise to the deceiver.
Don't harken to his lies.
Keep commanding understanding.
Get wisdom; yeah get wise.
Don't walk, you, with the wicked.
Beware the scornful tongue.
Let never part your loving heart
And live forever young.
© 1995 Tony Funderburk
Stay tuned,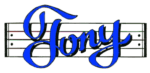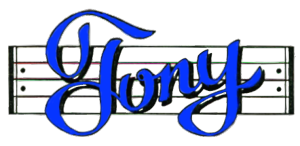 P.S.  Your support for my Words and Music means the world to me. Please share them with others. Here's how…
Discover my ebooks on Amazon.com or Smashwords
Subscribe to my Podcast
Circle me on Google +
Follow me on Twitter
Watch my videos on YouTube
Find me on Facebook
Or use the social media links below