And now for a little geography history
Wait! Don't leave! I know you might be thinking geography history sounds too boring. But I'm not talking about dried up dead stuff. Well, maybe a little dried up. But not dead. So, stick with me. Because I'm actually gonna talk a little bit about Sam Cooke first. Now, I know what you might be thinking. "Gosh, Tony. You just said you weren't gonna talk about dead stuff. And then you bring up Sam Cooke. Plus, what in the world does Sam have to do with this?"  

Podcast: Play in new window | Download
Tune In On iTunes Apple Podcasts | Google Podcasts | Spotify | Android | Pandora | iHeartRadio | Stitcher | Email | TuneIn | Deezer | RSS | More

Sam Cooke sang about geography, history, and even math.
OK, I saw some quick hands shoot into the air with the question, "Who is Sam Cooke, anyway?" First of all…are you kidding me?! Second, you can use Google and look him up you know. Also, I sang some of Sam's songs. Because they were, and still are, good.
But thanks for bringing it up. Sam was a very popular singer/songwriter back in the 50's and 60's. And one of his top hits was a song called "What a Wonderful World." Here are some of the lyrics…
Don't know much about geography,
And don't know much trigonometry
Don't know much about algebra,
Don't know what a slide rule is for
Two lines, in that section, ring a bell with me. First, the slide rule. I know it's part of the old stuff nobody uses anymore. But once upon a time, it was the calculator of choice. And I even took a slide rule class in high school. As an elective. It wasn't required. But I got extra credits for it (and typing) and ended up with more credits than necessary for graduation.
Then, there's the geography.
And that actually ended up being a touchy subject for me. Because I had a geography teacher who really liked me in his class. But I became a thorn in his side because of a little paper called the Weekly Reader. About once a week (Hey, could that be why it was called the Weekly Reader?) we'd get this little "news" paper and go over parts of it in class.
After a few times of going over articles about evolution as though they were factual, I took a paper home to show my Dad. And, of course, my Dad was no fan of evolution. But like any dad would, he just told me to shut up so he could watch the game. Right? No! My Dad scheduled a meeting and spoke before the school board.
Sometime later, the Weekly Reader was no longer an evolutionary resource in geography class.
And my geography teacher no longer liked me in his class. Apparently he found out about how it all happened. And since he preferred to stick with the whole evolution thing, I guess I became a nemesis rather than a friend.
Such is life.
I found out about geography.
Learned a bit about cartography.
Studied silly evolution too,
Going from the goo and zoo to you.
But it didn't make a bit of sense,
And I couldn't sit upon the fence.
And if everybody else could see,
What a wonderful world this would be.
Stay tuned,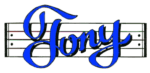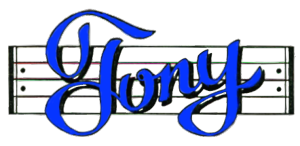 My books are also on Amazon.com or Apple Books
Grab some Merch
Or how about some music for kids