It might've been Für Elise or Therese or Elizabeth
As I opened up my laptop to write, just now, Für Elise started playing on my Pandora classical channel. And I love that piece of music. Of course, I don't think I've kept it a secret that Beethoven is my favorite composer. And this piece of music is an example of why. But today, I decided to look up who Elise was. Turns out, she might not have been who the music was written for.  

Podcast: Play in new window | Download

If you can believe Wikipedia (and a couple of other sources) Für Elise might have been Therese.
A woman, with the long name of Therese Malfatti von Rohrenbach zu Dezza (whew!) was one of Beethoven's students. And some say that a guy named Ludwig Nohl transcribed the music, which he found about 40 years after Beethoven died. But Nohl might have transcribed the wrong name. And the web gets even more tangled.
A guy named Klaus Martin Kopitz did another study of the music. And he decided there's evidence the piece was written for Elisabeth Röckel, a 17 year old soprano. Apparently a priest called her Elise. But also apparently she called herself Betty. Can you imagine how this beautiful piece of music might have been passed over if it was called Für Betty?
And there's yet another idea of who might have been the female in question. Rita Steblin, a musicologist from Canada, thinks the music might have been dedicated to a "child prodigy" named Elise Barensfeld. But as I read the explanation for that, it seems like a bit of a stretch. Even though the name fits.
So, how does all this speculation, conjecture, and educated guessing affect the music?
Short answer? It doesn't. Not. One. Bit.
It's a beautiful, timeless piece of music. No matter who it's für. Check out this cool version…
It doesn't matter who the music's for.
Enjoy the trip through the musical score.
Stay tuned,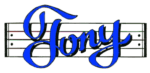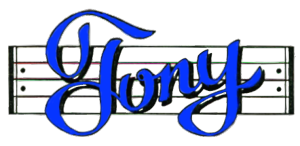 My books are also on Amazon.com or Apple Books
Grab some Merch
Or how about some music for kids