Several years ago I shared a scenario where going from first to last was a good thing. Since we've gone from the first day of 2021 to almost the last day (as I write this it's December 30), I think it's appropriate to share it again.
Imagine you're a runner in the 1 mile event at the track and field competition in the Olympics. And you've trained, most of your life, with every ounce of energy and determination you could muster. You've placed first in all your local, regional, and national events, and you're expected to win this event by a record-setting margin. And now you're ready to give it your all and live up to the expectations. They line you and the other runners up. Everyone kneels. The starting gun fires, and you're off like a bolt of lightning. Then, the weirdest thing happens. You start off far out in front. Suddenly you go from first to last, and no matter how hard you try…you lose. But…
…the crowd cheers. They rush to the field to where you stand, bewildered. They lift you up on their shoulders, chanting your name, and carry you completely around the track. For some unexplainable reason you've become their champion…even though you came in dead last. To the rest of the world you're a loser. But to these onlookers it's almost like you're king of the world.
What just happened?
Typically going from first to last does mean failure.
But there's one way it will be part of a successful plan. And that's the plan God has to eventually bring this world back to life…His Life. And God isn't a do-as-I-say-not-as-I-do kind of Creator. He led by example.
Jesus went from first to last when He left His place in Heaven and humbled Himself "even to the point of death". Imagine being God…eternal, undying Spirit who could not die or be killed…and then taking on human flesh so you could be killed. And imagine doing that to help your friends.
To an unbelieving world He looked like a complete and utter failure. But to a few He became the King of the world. One day He'll come back and be the true and actual King of the world. And He'll show how many who were first shall be last…and many who were last shall be first. Jesus can and will make things right…truly right. So, if you feel like a loser, look up.
Your Creator can turn your failures into a successful eternal life.
Stay tuned…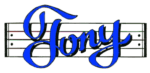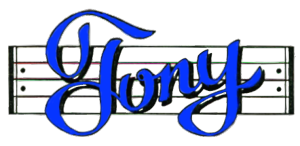 Jump On the Rhyme and Reason Bandwagon. (emails with good stuff for Fa-Ree)
Get my Rhyme & Reason Podcast delivered right to your device. (also Fa-Ree)
My books are also on Amazon.com or Apple Books
Grab yourself an un-cool T-shirt
Or how about some music for kids