Get The Rhyme and Reason Podcast Delivered, Free Apple Podcasts | Google Podcasts | Spotify | Amazon Music | Android | Pandora | iHeartRadio | Stitcher | Podchaser | Podcast Index | Email | TuneIn | Deezer | RSS | More
You can learn to fly. And it won't cost you lots of money for oodles of hours of training. AND you'll be able to fly up to the sky much faster than technology can take your text across the globe. What do you say? Interested?
All you gotta do, to be able to fly up to the sky like that, is learn from your mistakes.
Uh-oh. The proverbial fly in the ointment. Right? Because humans seem to be very good at making mistakes. But it's not quite so easy to learn from them. In fact, you might be one of those who's good at repeating the same mistakes over and over.
Sound familiar? Me too.
We don't seem to learn from history. And so we "doom" ourselves to repeat it. A few years ago, I shared three ways humans don't learn from their mistakes. And they're even truer now.
1. Truth: Those who want to control others cast shadows on the truth. Truth is their mortal enemy. So they have to pound out lies with great resolve until the truth becomes nothing more than a cloudy concept. Truth becomes "whatever you make of it". Or whatever is "right in their own minds". Nazis believed if you told a "lie big enough and keep repeating it, people will eventually become to believe it". Do you see that happening all around you today?
2. Morality: This is another area under constant attack by those who want to justify their behavior. When you reduce right and wrong to whatever is right in your own mind, you produce a culture where anything goes. Then everything goes…out the window. Who knows where that might lead? You might even find adults killing babies. Well, at least that couldn't happen here in America. Right?
3. Property: Once people realize they can vote the money away from the wealthy and into their own pockets, the genie is out of the bottle. And it's difficult to impossible to get him back in. Politicians run for office (and win) using promises based on redistribution of wealth. It's not merely wrong. It's evil, and it destroys lives. But who cares, right? It's just the way things are. The status quo. I'm gonna get mine as long as the gettin's good.
Yeah, none of that has gotten better.
But just because that's the way it is for the rest of the world doesn't mean you can't learn to fly above it. Because the rest of the world can only keep you from the truth if you let it.
But like Carol King sang in her song, "You've Got a Friend…"
"They'll hurt you and desert you.
They'll take your soul if you let them.
Ah, but don't you let them."
Let today be the day you learn what it takes to fly up to the sky in the blink of an eye. Talk to and trust your Maker. And, if everybody starts to make fun of you, just remember these lyrics from another favorite songwriter:
Oh give me love…give me justice…
Give me Grace and the strength to endure.
When the world comes against me,
Give me Your Spirit steadfast and sure.
© 2002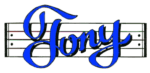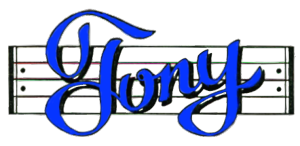 No-cost, low-cost, and premium ways you can show your support…
Tell everybody you know to Jump on the Rhyme and Reason Bandwagon
(emails with good stuff for Fa-Ree)
Get my Rhyme & Reason Podcast delivered right to your device. (also Fa-Ree)
Get digital Bible stuff from the same company I do.
My books are also on Amazon.com or Apple Books
Grab yourself an un-cool T-shirt
Or how about some music for believers, dreamers, and thinkers