Podcast: Play in new window | Download
I spent a lot of my formative years in Texas. So, I still use (and always will use) some of those friendly southern, colloquial expressions in my everyday language. And many of those southern memories are some of my fondest childhood recollections. Like the sounds of croaking bullfrogs. And the chatter of bugs just as dusky coolness sweeps away the heat of the day. Or the chunky sound when mom would fluff the pillow.
Yeah. Fluff the pillow. That's what we called it.
Have you heard that expression? And do you use it for the same reason? If not, then you might not quite understand my reference to it in my lullaby song, "Mornin' Skies."
In that song I used several southern expressions and references. And I sing about a mockingbird (Texas state bird), bullfrogs, bugs, and even a blue-eyed armadillo. Now, the blue-eyed armadillo reference is a bit of stretch. I mean, I've never actually seen an armadillo with blue eyes. But maybe some exist. One sure does in the song.
And, in the song, all those creatures and night time sounds become music. Music to let little kids know everything's gonna be alright. And to let 'em know it's OK to close their eyes and go to sleep.
Then, the song uses the celestial creations of God as instruments for the music. Like stars used for chimes. And moonbeams and dreams you can practically hear, too. Then the words encourage young listeners to relax and listen. And they show how the Mornin' Skies will bring a brand new day.
Who couldn't use one of those each morning?
Of course, that's inspiration from Paul's second letter to the Corinthians. Remember when he told them how believers are being "renewed day by day?" And Mornin' Skies is a metaphorical reference to that renewing.
The chorus of the song delivers the hope every young listener (and older ones, too, for that matter) should never forget. It's a hope that the rest of the world doesn't have. And what a shame. Because it's so easy to get. And speaking of easy to get…the songbook, called Bedtime Buckaroos, is yours when you click the link below. Be sure to look for the super secret download link to all the songs.
Mornin' skies will bring a brand new day, but
Mornin' skies are still eight hours away"
© 2011 Tony Funderburk
Stay tuned,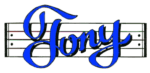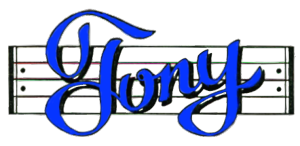 Get the Bedtime Buckaroos songbook/coloring book/drawing book