Podcast: Play in new window | Download
Tune In On iTunes Apple Podcasts | Google Podcasts | Spotify | Android | Pandora | iHeartRadio | Stitcher | Email | TuneIn | Deezer | RSS | More
Even if you're not a Christian believer, you should read about Nebuchadnezzar's dream. Because it's the kind of story Hollywood movies attempt to tell. But they almost always fail miserably for the same reason King Nebuchadnezzar failed. They stand on feet of clay.
Here's a sneak preview of the story about ol' King Nebby's dream…
"And the king said to them, "I have had a dream, and my spirit is anxious to know the dream."
Then the Chaldeans spoke to the king in Aramaic, "O king, live forever! Tell your servants the dream, and we will give the interpretation."
The king answered and said to the Chaldeans, "My decision is firm: if you do not make known the dream to me, and its interpretation, you shall be cut in pieces, and your houses shall be made an ash heap. However, if you tell the dream and its interpretation, you shall receive from me gifts, rewards, and great honor. Therefore tell me the dream and its interpretation."
Whoa! Talk about pressure.
Imagine being asked to interpret a dream. But then being told that you have to tell the dreamer what his dream was and THEN interpret it. Impossible right?
Well, yeah. Impossible for mere mortal men (or even women). But not for God.
So, there was this one guy, (maybe you've heard of him) Daniel. And he was a great example of how to trust God for the answers to most of life's difficult problems. And he was a doer, not just a hearer or reader. So, Daniel never stood on…
Feet of Clay
He stood there on the sandy ground,
With feet of clay, and looked around
And heard an almost silent sound.
His feet of clay became unbound.
He felt the world begin to spin.
It opened up and called him in.
He heard a voice and saw a grin
Upon a face outlined by sin.
The voice said, "You are mine, today.
And here is where you'll always stay.
Your selfishness brought you this way.
You ran here on your feet of clay.
© 2020 Tony Funderburk
(lyrics to a potential song)
Stay tuned,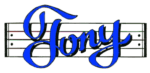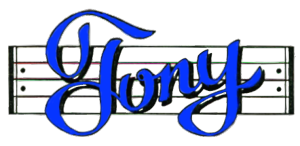 Get my Rhyme & Reason Podcast delivered (free) right to your device.
My books are also on Amazon.com or Apple Books
Grab yourself an un-cool T-shirt
Or how about some music for kids