Is it hard for you to fall fast asleep at night?
I wrote "Fall Fast Asleep" as a lullaby song for kids a few years back. It was part of a collection I called "Lullabye Bye". And in the lyrics I said "leave the world and cares behind you". But are you finding it difficult to fall asleep because you can't seem to leave the cares of the world behind you long enough to sleep?

You're not alone. Lots of people are troubled…with good reason. Because we live in a shockingly troubled world. If you're one of those people looking for, but not finding answers…there's truly only one solution. Put your faith in Jesus. Not yourself. And certainly not your country. Not the president. Not even your parents, kids, husband, wife, or friends. Only Jesus can help you fall fast asleep. Because He let's you know that not even tribulation, distress, persecution, famine, nakedness, peril or sword can separate you from His love. Now that's peace of mind to give you restful sleep. Try it today.
Fall Fast Asleep
Yes, my love…I do adore you.
Hear my heart…it's beating for you.
Private memories we will keep,
But for now…fall fast asleep.
Leave the world and cares behind you.
I'll make sure they cannot find you.
You'll be safe in slumber deep…
So for now…fall fast asleep.
Fall fast asleep. I'll sing to you,
And I will keep you near.
Fall fast asleep, and when you wake,
You'll find me waiting here.
No, my love…there's nothing frightful.
Close your eyes it's so delightful.
When you do, you'll take the leap,
And you'll see you'll…fall fast asleep.
© Copyright Tony Funderburk 2009-2020
And I hope this helps you relax, have courage, and remember life has Rhyme and Reason because God made you.
Stay tuned,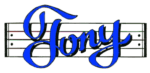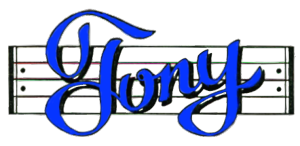 Discover my books on Amazon.com or Smashwords
Grab some cool Merch