Faint young sun is not a paradox
You can do an online search for the term, faint young sun, and most of the results talk about a paradox. But it's another fairy tale. Because there is no paradox because there never was a faint young sun. Yeah, that's right. Never happened. And I'm telling you truth backed up by evidence. Those other results are make-believe stories.

Podcast: Play in new window | Download
Tune In On iTunes Apple Podcasts | Google Podcasts | Spotify | Android | Pandora | iHeartRadio | Stitcher | Email | TuneIn | Deezer | RSS | More

A faint young sun requires too much blind faith.
Evolutionists say once upon a time, about 4.6-billion years ago, the sun (and our whole solar system) evolved from a spinning cloud of dust and gas. And it eventually condensed into the hot, blazing orb we know and worship today. But the plot thickens…or thins, depending on how you look at it. Turns out, real science indicates a "slowly condensing Sun would have radiated 25–30% less heat during its first 600-million years than it radiates today." And guess what?
That small percentage of less heat radiating from the sun would have frozen all the oceans on Earth. Then, if all that water was frozen for a long, long, long, long time, Earth would have basically turned into a mirror. And it would have reflected even more of that warm sunshine into space. Then, our little blue planet would have turned into a frozen marble. And we would never have evolved into the warm and loving creatures we all are today.
I saw a video, that looked like it was made for kids, trying to solve the faint young sun "paradox" with debunked information. Of course, when you prefer a world where you can leave God out of it, you don't care about evidence that contradicts your so-called science. In fact, you're liable to come up with silly solutions like…
Lots more carbon dioxide
Tons more ammonia and methane, and
A much slower rotating planet with no continents
Uh-uh. Never happened.
In order for a "faint young sun" to mature into the bold old sun we know and worship today, a lot of drastic changes had to happen. And they had to happen in an almost perfect way. But like a brilliant Phd scientist, from M.I.T. said, "Until some evidence supports such "special pleadings," it does not appear that the Sun evolved. If the Sun, a typical and well-studied star, did not evolve, then why presume that all other stars did?"
Ah, our warm, glowing, life-sustaining sun. Another example of how life has Rhyme and Reason because God made us.
Stay tuned,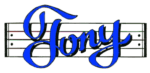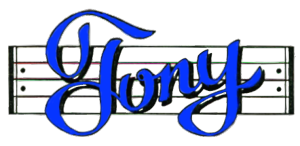 Discover my books on Amazon.com or Smashwords
Grab some of my Christian or music-themed Merch

Subscribe to
Rhyme and Reason with Tony Funderburk
Or subscribe with your favorite app by using the address below