You Gotta Face Facts
But when you face facts, make sure they're the true facts…not merely someone else's skewed interpretation. Yesterday I wrote about seeking wise counsel. It's important to know that wise counsel is getting more and more difficult to find even when you are seeking it. Many people have opinions. But not many people have wisdom to go with those opinions.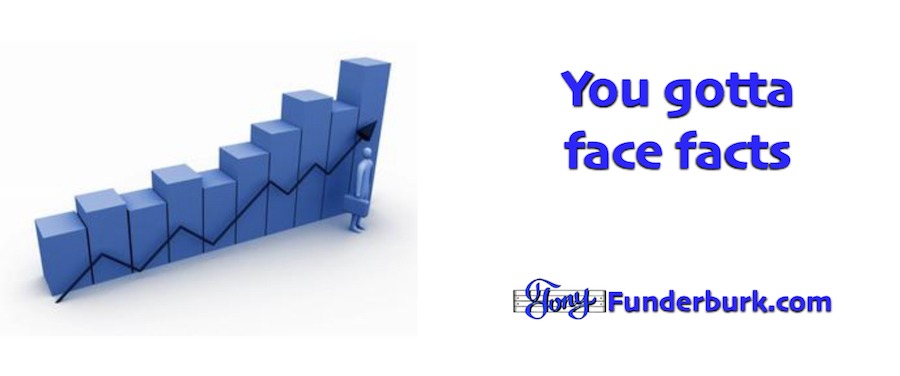 If you're about to start out on a journey into uncharted waters, you might discover even some of your friends will tell you it's the wrong thing to do. While I certainly wouldn't tell you never to listen to your friends, I would encourage you to examine their motives and quality of information…or lack of. Oftentimes you'll discover they just don't want you to work on something they'd never have the nerve to try. Other times you'll find they have even more selfish motives. It's sad. But true.
When you face facts, make sure they're the actual facts.
Your big idea might be "the next big thing". But it might only be a big idea in your head. If there's no real audience for it, you might be humming to yourself and no one else. Not such a good idea. However, if you do some research and discover a hole in a market you truly believe you can fill in a new and creative way, go for it. And don't let others, who would never attempt something so difficult, talk you out of it.
Here's an insider tip…before you get started on your new adventure/venture…pray to God for wisdom, courage, and perseverance. You'll need all three for the long haul. Sometimes when you face facts, it can seem like you're facing impossible odds. But remember, with God, all things are possible. Here's a song to encourage you…
(video no longer available)
Stay tuned,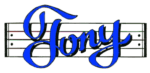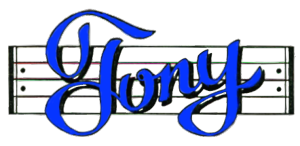 P.S.  Share the rhymes and reasons with your friends and family. And let's stay connected. Like this…
Join my Rhyme and Reason Club
Discover my ebooks on Amazon.com or Smashwords
Subscribe to my Podcast
Connect with me on LinkedIn
Circle me on Google +
Follow me on Twitter
Watch my videos on YouTube
Find me on Facebook
Or use the social media links below