Another hit from the
extraordinary playlist in life
Right at this minute I can't think of where I saw it. But recently, somewhere on my computer, or my tablet, or my phone, an ad popped up at the top. It was a link to a show, of some kind, called "Zoey's Extraordinary Playlist." It didn't interest me enough to click through. But it did find an empty spot in my memory banks and lodged itself there. Here's why I bring it up…


Podcast: Play in new window | Download
Tune In On iTunes Apple Podcasts | Google Podcasts | Spotify | Android | Pandora | iHeartRadio | Stitcher | Email | TuneIn | Deezer | RSS | More

Zoey's Extraordinary Playlist popped back out of my memory banks this morning.
And I don't know if I'll watch it. But I just looked it up, and according to Wikipedia, it's "an American musical dramedy television series created by Austin Winsberg that premiered on January 7, 2020, on NBC."  And part of the description of the show says, "…After a freak accident, she (Zoey) discovers that her mind can now perceive the innermost thoughts of other people–in the form of popular songs."
So, since there seems to be some sort of songwriting in the plot, I think it sounds pretty interesting. Maybe I'll check it out to see if it belongs in the usual Hollywood black hole. Or if it's worth recommending to my readers and listeners. But none of that is why I'm sharing any of this with you.
The real reason for my meandering thoughts is the word "extraordinary."
Somehow it found its way into my new lyrics today. (Maybe it was that whole Zoey thing.) Anyway…around 4:30 this morning I stood at my computer to write. And as it so often happens, a sentence floated to the top of my thoughts. So, I typed it out. Now, my creative process involves looking at the words in the sentence to see where they lead. Or if they lead me anywhere. Or if I need to start over. And this morning those first words led me to lyrics for a new song.
I love it when words start to flow out and I can already hear the melody, too. So, I can hardly wait to get to work on this song. And I have a great idea for it. But I'll save that for another time. Be sure to stay tuned to this post to see when it becomes another episode of the Rhyme and Reason Podcast. Then you'll be able to hear the song…
Extraordinary Us
Nothin's gonna change my mind.
I decided long ago
Never to be all alone
In this real life video.
No one can compete with you.
Every day you show me more
You became my elle labelle.
I remain your troubadour.
And we're living…day to day
In a most extraordinary way.
And we fused our single heart
From a most extraordinary start.
No one gave us any chance
For this most extraordinary dance.
So, let's raise a toast to us…
To this most extraordinary us.
(to be continued)
© 2020 Tony Funderburk
Stay tuned,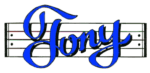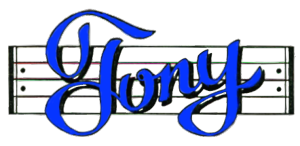 My books are also on Amazon.com or Smashwords
Grab some Merch

Subscribe to
Rhyme and Reason with Tony Funderburk
Or subscribe with your favorite app by using the address below