Get The Rhyme and Reason Podcast Delivered, Free Apple Podcasts | Google Podcasts | Spotify | Amazon Music | Android | Pandora | iHeartRadio | Stitcher | Podchaser | Podcast Index | Email | TuneIn | Deezer | RSS | More
Hey, you know what would be a lotta fun? Let's talk about the evolution of music. Are you with me? But let's don't do it in my boring musician way. Let's start with a discussion about it I found on a government website. Yeah, I've got your undivided attention now. Right?
Check out this interesting paragraph on the evolution of music.
"Music is a core human experience and generative processes reflect cognitive capabilities. Music is often functional because it is something that can promote human well-being by facilitating human contact, human meaning, and human imagination of possibilities, tying it to our social instincts. Cognitive systems also underlie musical performance and sensibilities. Music is one of those things that we do spontaneously, reflecting brain machinery linked to communicative functions, enlarged and diversified across a broad array of human activities. Music cuts across diverse cognitive capabilities and resources, including numeracy, language, and space perception. In the same way, music intersects with cultural boundaries, facilitating our "social self" by linking our shared experiences and intentions. This paper focuses on the intersection between the neuroscience of music, and human social functioning to illustrate the importance of music to human behaviors."
OK. Quick question.
What did that paragraph say?
Besides starting four sentences with the word, "music," it also thoroughly facilitates a lot of cognition. And let's not leave out the diversity. Never leave out the diversity. (side note: seems like an article that DIDN'T talk about diversity would be very diverse from most other articles)
Anyway…
If you go with the dictionary definition of the word "evolution" then, of course, you'd have to be impressed with the evolution of music. My handy digital dictionary says:
"the gradual development of something, especially from a simple to a more complex form"
And all you have to do is start with something simple, like, let's say, Handel's "Messiah." Just a snippet of musical composition by a simpleton from the 18th century. Sure, it's divided into 3 sections that each contain multiple scenes comprised of dozens of other sections. And sure, the music was composed for an orchestra at a time when every part had to be played by a corresponding musician. Oh yeah, the composition included a wide range of vocal parts. And those had to be sung by corresponding singers. Yeesh. What a mess.
OK, now let's move to music with a "more complex form," like, let's say, Kanye West's "Bad Guy." Well, actually I won't share the lyrics because they're too vulgar. And the beat is repetitive, to say the least (and the least is what I prefer to say). But obviously it's a more complex form.
Because…duh…evolution of music.
And because "nigga" is so high-brow.
Please avoid 99.9999% of all rap lyrics/songs. Because they are NOT an evolved level of music. They are about as far away from music as you can get.
But I didn't share this to razz rap.
It's just a symptom. The underlying disease is a hate culture sowed and reaped in a government controlled education system. From kindergarten to college (and beyond) kids are indoctrinated to believe they're just another animal. They evolved from a "lower form of life" and they're no better or worse than a reptile.
That culture of hate is, at its core, aimed at God first. And then at you and me, or any who love God. And the culture of hate says it's OK to steal from "the rich," assault the elderly, and murder unborn babies.
Too bad music hasn't evolved enough for a singer/songwriter to write a song or two against this culture.
Oh, wait a second…
Stay tuned,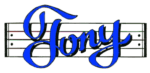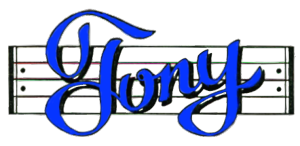 No-cost, low-cost, and premium ways you can help me spread the Word…
Tell everybody you know to Jump on the Rhyme and Reason Bandwagon
(emails with good stuff for Fa-Ree)
Get my Rhyme & Reason Podcast delivered right to your device. (also Fa-Ree)
Get digital Bible stuff from the same company I do.
My books are also on Amazon.com or Apple Books
Grab yourself an un-cool T-shirt
Or how about some music for believers, dreamers, and thinkers