I've shared stories with friends (and strangers), about my Dad, and some of those people thought they were shocking. Because I talked about how much I loved him. And how many cool things he did with my brother and me that other fathers didn't do with their kids. Yeah, people who didn't have that kind of relationship with their fathers tend to be shocked by these stories. And that's sad. But it's why I bring up the Everlasting Father so often. Because I want you, if you don't have good dad memories, to understand how much your Father loves you.
Maybe your dad didn't show you how to fly kites with a fishing pole. Maybe your dad didn't convert a soapbox derby racer into a go-cart with a Briggs and Stratton lawnmower engine. And maybe your dad didn't take you to an all-night fishing pier on the Gulf of Mexico. Mine did. And I can tell you why he did, too.
Because his fatherly love flowed from the Everlasting Father.
The number of fatherless homes, in America, almost boggles the mind. I saw a stat, from 2017, that said there were almost 20 million kids living their lives without a father. That's more than one in four. And that's five years ago. Sadly that number has increased.
Nowadays, it's almost more likely a man, who gets a woman pregnant, would prefer to kill the baby than raise the child. Much less teach his kids how to fly a kite or drive a go-cart.
And check out this stat…
"A study on 1,397,801 infants born between 1998 and 2005 in Florida focused on how the absence of a father can impact infant mortality in ethnic minorities. At the end of the study, lower birth weights and earlier births were both linked to the lack of involvement of the dads."
On the surface that seems almost impossible. Especially when you don't believe you're a designed person. Especially when you believe you have the right to do whatever "feels right."
But the everlasting Father of all of us DID design you and me. And He loves you and me enough to let us choose our own fates. Even though He knows how tormented we'll be when we choose to ignore, deny, and hate Him. Because He knows if you couldn't choose to hate Him, then you couldn't truly choose to love Him.
And any "love" we displayed toward Him wouldn't be freely given.
But maybe you think, or someone you know thinks, Christians are naive simpletons who haven't reached a sufficient level of enlightenment. And they've made up a fairy tale "father" who lives in a magical kingdom.
If so, I'd challenge you to actually read the Bible. Because it certainly doesn't read like a fairy tale. It reads like a history book. And the manuscript evidence, the archaeological evidence, the prophetic evidence, and the statistical evidence is overwhelmingly true.
The Truth, found in the Bible, has inspired a huge amount of words and music from me. And I plan to produce more for as long as I have breath and a couple of keyboards. Here are the lyrics to a song I included on my first collection of original Christian music called "Do Right." It talks about how you don't have to live in a fatherless home forever.
Everlasting Everywhere
I want the Everlasting Work Of Art;
Not just on canvas, but engraved in the heart
I need the Everlasting Scale Of Worth.
That's the only Way to perfect peace on earth.
Everlasting and everywhere…
He's Everlasting and everywhere
I look for Everlasting holy clues
To steel myself through all this negative news
I dream the Everlasting wide-eyed stuff,
But I'm still aware that dreaming's never enough
Chorus
You seek the answers to the mysteries of life
But how much truth can you handle
And as for me, well, there is only One Fire
That lights the flame on my candle
Chorus
I look to the Everlasting Guiding Star
To make my path straight as I travel so far
I sing the Everlasting song of man;
Teach us to understand our place in the plan
Chorus…inst…chorus…bridge…chorus…
© 1992 Tony Funderburk
Stay tuned,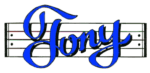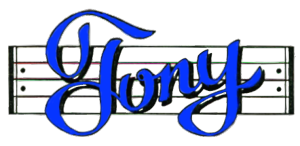 No-cost, low-cost, and premium ways you can help me spread the Word…
Tell everybody you know to Jump on the Rhyme and Reason Bandwagon
(emails with good stuff for Fa-Ree)
Get my Rhyme & Reason Podcast delivered right to your device. (also Fa-Ree)
Get digital Bible stuff from the same company I do.
My books are also on Amazon.com or Apple Books
Grab yourself an un-cool T-shirt
Or how about some music for believers, dreamers, and thinkers