I've written thousands and thousands of rhymes, stories, books, and songs. But there's only one of my many creative works that's truly gonna last. And that's the engraved art in my heart. And even though it's there because I chose to have it there, I'm not the artist.
Engraved art is more IN than ON.
And that's what makes it such a great analogy for long-lasting (even eternal) love. And that's why I referred to it in a song I wrote for my first collection of Christian-themed songs, "Do Right." The song is about the eternal character, love, and nature of Jesus. And how He is the only hope-filled answer to life's problems.
Watch/listen for the Rhyme and Reason Podcast version of this post and you can hear the song. But for anyone who prefers to read and skip the music, here are the lyrics to the engraved art song:
Everlasting Everywhere
I want the Everlasting Work Of Art;
Not just on canvas, but engraved in the heart
I need the Everlasting Scale Of Worth.
That's the only Way to perfect peace on earth
Everlasting and everywhere…
He's Everlasting and everywhere
I look for Everlasting holy clues
To steel myself through all this negative news
I dream the Everlasting wide-eyed stuff,
But I'm still aware that dreaming's never enough
Chorus
You seek the answers to the mysteries of life
But how much truth can you handle
And as for me, well, there is only One Fire
That lights the flame on my candle
Chorus
I look to the Everlasting Guiding Star
To make my path straight as I travel so far
I sing the Everlasting song of man;
Teach us to understand our place in the plan
Chorus…inst…chorus…bridge…chorus…
modulate up and repeat
2 verses and choruses to end
© 1992 Tony Funderburk
Stay tuned,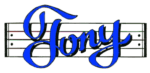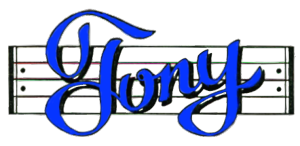 No-cost, low-cost, and premium ways you can show your support…
Tell everybody you know to Jump on the Rhyme and Reason Bandwagon
(emails with good stuff for Fa-Ree)
Get my Rhyme & Reason Podcast delivered right to your device. (also Fa-Ree)
Get digital Bible stuff from the same company I do.
My books are also on Amazon.com or Apple Books
Grab yourself an un-cool T-shirt
Or how about some music for believers, dreamers, and thinkers