In case you haven't noticed, election day is almost here. And, as always, this is the most important election of this, or any other, lifetime. (Do you detect my veiled sarcasm?) But, seriously, I wouldn't recommend not voting. Because any thinking person will tell you it's the only way we can "make a difference."

And that's the promise of every election day.
Make a difference. But people say that like it's a good thing. And I mean like it's ALWAYS a good thing. But it's not. And if history teaches us anything (and it almost never does), it's that those differences have led us to this current chaotic cacophony.
You've heard it your whole life. The majority rule.
And that's a flawed perspective. At least if you have any desire to apply biblical principles to life. Because the Bible says most people are selfish. So, it's literally only natural that most people will vote with selfish intentions. But maybe you're not so easily convinced this is true. Maybe you need examples of bad voting results.
OK. But remember…you asked for them.
How about people voting for the right to get high? Yeah, it's already "legal" (in one form or another) in more than half the states in America. And, here in my home state of Colorado, it's legal in just about every way. And, as a result, you can literally smell it on just about every street.
But who cares? Right? As long as the people feel good.
Alright. How about taxes? According to Biblical principles a 10% tax rate is tyrannical. And we're effectively taxed at a rate more than five times that much here in America. And other countries around the world are taxed even more.
But who cares? Right? As long as the people are clothed, educated, and fed.
Well, then…how about people voting to blur the lines between moral and immoral sexuality? If the majority vote to allow men to "marry" men or women to "marry" women, then that's how it should be. We certainly don't need some antiquated black book telling us what's right for these modern times.
But who cares? Right? As long as two (or more) adults consent to the "union."
Here's one more example of election day theft.
How about people voting to force business owners to pay employees more than just their hourly (or salary) wages? On the surface, it sounds caring. And benevolent. Because who wouldn't want to help pregnant working moms or workers with a "seriously ill loved one" at home? Â But dig deeper and discover how it can actually destroy businesses. And, at the very least, drive the cost of goods and services up and up.
But who cares? Right? As long as "the man" has to pay his "fair share" and the people "feel good."
It's sad, at best, and evil, at worst, to see how the majority don't care how they're voting away freedom. And that won't end well. How could it? Because true freedom, liberty, and rights are from God. And voting them away means walking away from Him.
So, this election day, keep in mind
What you just might be leaving behind.
And ask yourself, "Would God want me to?"
And "Which one is the right thing to do?"
Stay tuned,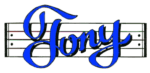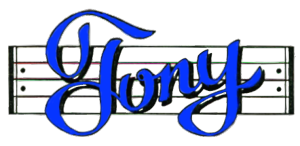 Get my Rhyme & Reason Podcast delivered (free) right to your player.
My books are also on Amazon.com or Apple Books
Grab yourself a cool tee
Or how about some music for kids