Are you on the edge of a cliff in your life right now?
I'll bet you're not reading this on the edge of a cliff…
Not literally anyway. But do you get the sense you're on the edge of disaster?
Well, what's the edge where you're standing? Do you have a relationship about to crumble? Or, is there a financial crisis on the horizon? And have you made some choices that you know won't end up well?
Whatever your "brink" is today…I hope you'll stop and think about something first. Because you're incredibly sophisticated and complex. In fact, you're uniquely complex. And the tiny cells that run and design your whole body are yours and yours alone. No one else in the whole, wide world has your DNA. And no one else in the whole, wide world has your fingerprints. Plus, no one else in the whole, wide world knows everything you know.
So, don't ever be convinced by people, groups, or governments that you're simply part of the whole. And if you find yourself "on the edge," it should be to boldly go where only you can go. But don't be a pawn to someone else's ignorance. And be all that you were designed by God to be. Because no one can expect more from you than that.
Just so you know, I'm pulling for you. And I'll share a poem I wrote in my last year of high school (way back in the 20th century) about being who you are…
No One's Pawn
Silky satin words in Latin
Are brought now to my mind.
Old arsenic can stop the tick
And cause my brain to bind.
A flowing thought is simply what
A person needs to think.
The answer's clear, and yes we're near.
We're standing on the brink.
Disaster goes…to where, who knows?
Be thankful when it's gone.
For those who see diversity…
Well, they are no one's pawn.
I'm one of these down on their knees
And asking for a chance
To prove by words I'm not of herds
Of men unheard and gone…
I'm no one's pawn.
© 1973 Tony Funderburk
Stay tuned,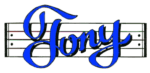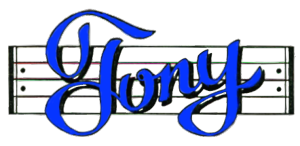 Tell everybody you know to Jump on the Rhyme and Reason Bandwagon
(emails with good stuff for Fa-Ree)
Get my Rhyme & Reason Podcast delivered right to your device. (also Fa-Ree)
My books are also on Amazon.com or Apple Books
Grab yourself an un-cool T-shirt
Or how about some music for kids