Three reasons drugs are bad
Most prescription drugs are bad for the majority of people who take them. There. I said it, and I'm not taking it back. If you've been reading my blog or listening to my Rhyme and Reason Podcast for any length of time, you might think this is a bit off my normal topic. But it relates because taking drugs has becomes such a way of life for millions and millions of people. And my main focus is to write and sing about Life. So, let me explain my harsh criticism of drugs.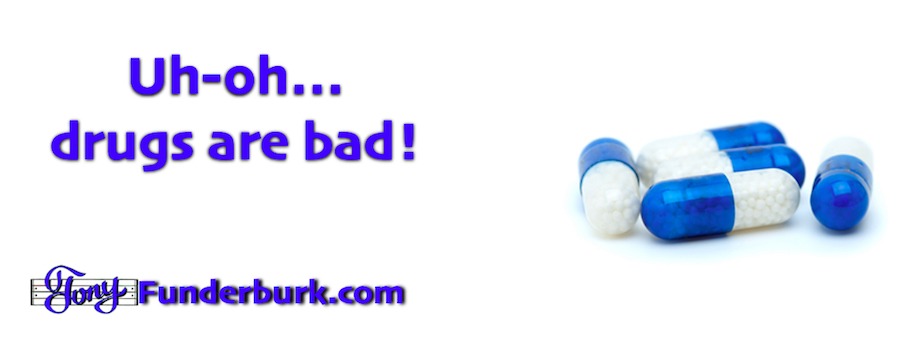 I'll give you three main reasons why drugs are bad, and you can simply choose to ignore me and take drugs anyway or consider the possibility that maybe there's a better way to enjoy a healthier life.
Drugs are bad because they corrupt doctors.
Yikes! That's quite an accusation…wouldn't you say? But they do.
Pharmaceutical companies pay doctors (meals, talks, and travel) and then those doctors are much more likely to prescribe the drugs from those companies. Years ago, when I still trusted medical doctors with my health, I remember being given medications to "try". Given. They weren't added to my bill. And I never had to pay for them in any way…other than with my health that is. Have you ever experienced something like that?
Why would a medical doctor ever give you a drug and say "try it" to "see if it alleviates your symptoms"? Well, of course you can't judge a person's heart, but you can judge their actions. And when a doctor hands you a "free sample" of a new drug and says "try it", you've just become a guinea pig. My experience was with a statin drug because my cholesterol levels were apparently too high. According to what standards? Hmm…could there be a correlation between pharmaceutical companies and acceptable levels of cholesterol? I'm just askin'.
And what's up with that doctors-and-cholesterol thing?
I had been on a doctor recommended vegetarian diet for about 13 years. And each time I'd go to a doctor to check my cholesterol levels, the bad numbers would be higher. Finally, I heard a naturopath with his own radio program talking about the dangers of statin drugs. (I had been on one for almost a month and had already started looking like I was dying) When I met with him, and he prescribed a good cheeseburger, I could have hugged him right then and there. Immediately after leaving his office, my wife and I went for a cheeseburger. Oh man! What I had been missing! I've been eating meat from that day on, and my cholesterol numbers have declined.
I got off that statin drug, and about a month later I received a class-action suit notice that the drug I had been taking had been found to be killing some people. So, yes…I believe drugs corrupt doctors.
Drugs are bad because they're easy to get on…
…and oftentimes extremely difficult to get off. My father and mother-in-law came to live my wife and me a few years ago, when we learned that my mother-in-law was being "put into hospice". When they got to our house, we discovered that each of them was taking at least 7 to 12 medications daily. Are you kidding me?! My wife, who is a health coach, started digging in to see what each medication was for. It was a tangled web. One drug led to another. And the in-laws weren't even aware of what each medication was for or why it was needed.
My wife took her dad to a local doctor who was able to get his meds reduced to about 4. And then, she began to feed her mom nutrient rich foods, and we saw a stunning change in her mom's behavior and demeanor. Then, she got her medications reduced, and her mom began to walk around the house on her own…without the use of the electric mobile chair she had been "prescribed".
Now, when I say we got their drugs reduced, I need to make clear how difficult it was to convince a doctor how necessary that was. And even after that, it was difficult for the in-laws to physically make the adjustments due to uncomfortable withdrawal symptoms. But when they stuck it out, they saw incredible improvements.
My mother-in-law passed away two years ago after some complications with drugs and a fall which mostly shattered her hip. She and her husband had moved back to Florida where they got right back on the drug merry-go-round.
Drugs are bad because they mask pain.
Pain is your body's way (through your brain) of letting you know there's a problem. When drugs mask the pain, your brain can't let you know you have a problem, and most times it only gets worse…while you "feel like" you're fine or even getting better. A prescription is not a protocol for a healthy, well-balanced life.
Not only are you masking the pain signals to your brain, when you take drugs regularly, you're significantly reducing your mental sharpness. I just visited an elderly lady's house yesterday to help her put on a new front door handle. As she invited me in to look thing over I noticed a variety of medications in one of those plastic pill organizers. She also had a variety of over-the-counter pills for indigestion, irregularity, and the usual suspects.
This nice lady kept stating how she "can't remember anything". How many times have I heard that from people on multiple prescription drugs. She wrote down everything I recommended, and then she'd ask me the same questions again and write down the same information again. I can't begin to tell you how sad it makes me to see someone, so obviously capable otherwise, who can't remember what she just wrote down while it's still under the pen in her hand.
And yet, I see (and know) plenty of elderly people who are sharp as a tack, quick as a whip, and bright as a new penny. How's that for visuals? Something I find common to those folks is either a lack of prescription drugs or at the most only one or two. I'm just a regular guy with a blog and a podcast, but even I can put two and two together.
Here's my final word on drugs…(for now)
I'm not attempting to tell you to get off all your meds, if you're on them. And I'm not saying ALL drugs are bad ALL the time. In fact, I benefited from a pain medication after having an operation to remove a tumor off my spinal cord near the base of my skull. But I AM saying you should consider the long-term effects of any prescriptions you're told to take. And don't take all those warnings on the drug commercials lightly. I know, from experience, how it only takes one of those warnings to be true for YOU to make the difference between a truly healthy life and no life.
What's your prescription?
How do you feel?
You're feelin' real good?
But is the "good" real?
'Cause medication
Can't cure your pain.
You might ease aching,
But what will you gain
Slowing your memory
Down to a crawl?
Consider options.
Consider them all.
Your life is precious.
Give it your best.
Give yourself real foods.
Trust God for the rest.
© 2017 Tony Funderburk
Stay tuned,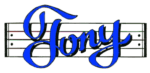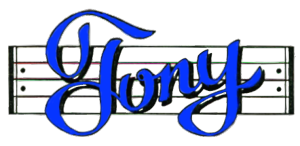 P.S.  Share the rhymes and reasons with your friends and family. And let's stay connected. Like this…
Join my Rhyme and Reason Club
Discover my ebooks on Amazon.com or Smashwords
Subscribe to my Podcast on iTunes – OR Google Play
Connect with me on LinkedIn
Circle me on Google +
Follow me on Twitter
Watch my videos on YouTube
Find me on Facebook
Or use the social media links below