Don't do these things
"Don't" is a book with a list of things not to do. The funny thing is…you can't do these things. Even if you wanted to. There's also a song about it (which you can hear in the Rhyme and Reason Podcast version of this post) and an illustrated downloadable version.

Podcast: Play in new window | Download
Tune In On iTunes Apple Podcasts | Google Podcasts | Spotify | Android | Pandora | iHeartRadio | Stitcher | Email | TuneIn | Deezer | RSS | More

"Don't make mistakes unless you're wrong."
A few years ago I was asked to play music for a party hosted by a local Christian school in a suburb of Denver. And the kids ranged, in age, from first grade to 12th grade. But the majority of kids who were there were probably 10 and under. So, I played a wide variety of music. But I started highlighting some of my goofy songs for the younger kids. When I got to my song, "Don't", I noticed a couple of little girls laughing. When I finished the song, I asked them what they were laughing at.
"That was a funny song," they said. "Would you play it again?"
So, I started playing it, and they got a couple more of their friends to listen. And they all giggled as I sang the words. Then, a few more little kids saw the others laughing and came over. Before the song was finished, there were about a dozen kids laughing along to the words. Of course, I liked that. Because it showed me what worked for a certain age group.
And that led to the book by the same name. I got myself some easy illustration software by FableVision, and created the drawings in the book. It shows the same silly looking character, on each page, doing what the book says not to do. Or he's not doing what you're not supposed to do. Or…well, you'll have to get the book to see.
Oh look…here it is, now…and be watching for the paperback on Amazon.

Get both the ePub & PDF versions in one download for only $4,
and you'll be able to read "Don't" on almost any device.
Stay tuned,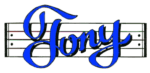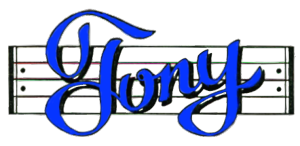 Discover my books on Amazon.com or Smashwords
Grab some Merch

Subscribe to
Rhyme and Reason with Tony Funderburk
Or subscribe with your favorite app by using the address below