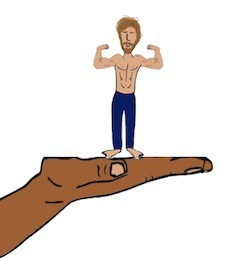 Many times, in sports, you'll hear an announcer say something like, "Man, he really gave his all." Or you might hear "Wow, she gave all she had to get to this event." Well, think about it for a second…is there anything in life you truly give your all to?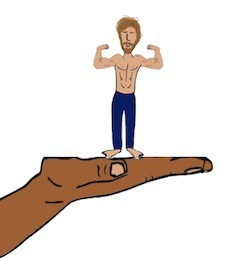 There's a place in the New Testament where you can find what you need to do in order to truly live. You'll see you should love God with all your heart, soul, strength, and mind. Do you do this?
I don't.
It brings me no pleasure…in fact, it pains me to say it…but I don't give my all to God. Don't get me wrong. I love my Creator. I love the fact that I have a Risen Savior. Jesus was found innocent of all crimes and yet was put to death in a horrible way…for me. For you. Yet, I often don't love Him with all my heart, soul, strength, and mind.
He did so much for us, and all He asks for in return is love. Yet, we focus more on things of this world. We serve ourselves. Why do you suppose we puny humans are like this? I want to know. Don't you?
Well, Paul…the apostle to the Gentiles (that's you unless you're a Jew), gave us the much needed insight into this problem. He used himself as an example. He talked about how the right things he wanted to do, he didn't do. And the wrong things he didn't want to do…those he did. Then he explained that "…in my flesh, nothing good dwells".
If something is truly good…not merely good according to the low standards of this world…then it should lead to eternal life. Your flesh doesn't do that. I don't know if you've noticed, but there's a 1:1 ratio of births to deaths in the world. No one escapes the "wages of sin". But you can escape having to pay for them forever. That's gonna require some humility, but if you give your all to God, at least long enough to ask Him for the forgiveness His Son bought for you, eternal life will be yours to look forward to with complete assurance.
Hope you enjoy this song: "I Give You All"

Podcast: Play in new window | Download
Tune In On iTunes Apple Podcasts | Google Podcasts | Spotify | Amazon Music | Android | Pandora | iHeartRadio | Stitcher | Email | TuneIn | Deezer | RSS | Subscribe on iTunes
Stay tuned…