Podcast: Play in new window | Download
But let's think about division and unity a little more. Shall we?
And let's do a quick glance at American history. No need to include the whole world because it's just more of the same sort of things.
First…a lot of people who lived in "the colonies" during the 1700's noticed England's increasing oppressive demands. Higher taxes. More production for less profit. Etc. And a significant number of colonists began to divide their views from those in the "mother country."
Of course, I'm oversimplifying the struggles for American independence. Because I'm not trying to write a history book for you. Just wanna highlight the general idea.
There still were colonists whose loyalties remained unified with England. But obviously (and thankfully) their feelings of continued unity didn't win the day.
Now, let's move ahead to the late, middle 1800's.
Just in case you don't remember those years…that's when America was divided over the idea and industry of slavery. So divided, as a matter of fact, that our country was split between "the North" and "the South." And again, it's more complicated than this. But "the North" opposed slavery. And "the South" wanted slavery to remain.
Which side would you choose? Because, back then, if you had said something as inane as "America is an idea, that's the uniqueness of who we are. I assure you that this is a temporary state of affairs" you might have been tarred and feathered by either or both sides. (by the way, some guy named Joe said that recently)
No, Americans from both sides took a stand. And we had a civil war that was anything but civil. More American soldiers died in that war than any foreign war. And why? Because enough people divided themselves from the insidious idea of owning other people. And they opposed it with such passion that many of them fought and died to end it once and for all.
OK…fast forward to World War II. And again, I'm not gonna go through this in detail. Just an overview of worldviews. And just in case you're not aware of who started the mess, it was Adolph Hitler in Germany. And Japan jumped in with their own ideas of world domination.
Germany was pretty solidly unified in its hatred for the Jews. After all, how else could Hitler and his henchmen murder so many Jews unless the people went along? Yeah, it was a serious case of "go along to get along." But it's still true, and despicable, how committed to "the Fatherland" most Germans were. But there were voices of division.
And thankfully a few like Dietrich Bonhoeffer stood in divided opposition.
If you haven't read anything about his story, I highly recommend it. Because he showed how refusing to unite with tyrannical political ideologies is a wise choice.
But let's take one more spin through the years.
In the late 1960's and early 1970's America took a drastic turn to the dark side. A case went before the "supreme court" (hardly a proper name since that court is actually not on Earth). And you might recall it. Roe vs Wade. Also known as Roe v Wade. But whatever you call it, the point is, it "legalized" murder.
And that's not the worst part. Because the worst part is…it "legalized" the murder of the most innocent Americans. Citizens who never committed a crime. People who never even stole a piece of candy.
And the vast majority of politicians, these days, want us all to stand together in unity and support these murders. Yeah, that includes democrats AND republicans…both male AND female. Almost all senators, congressmen (and women), governors, and even some guy named Joe support these murders.
And they want you and me to support them as they support (and regulate) the killing.
But I don't support them. And I won't. And I don't care how much they redefine words like division and unity. Division is always good when it means you divide from evil ideas. And unity is alway bad when it means you stand united with thieves and murderers.
I know this isn't my usual tone.
But I know I don't stand here all alone.
I'm certain that more of you think this, too.
Don't be afraid to speak up if you do.
Stay tuned,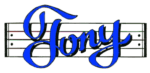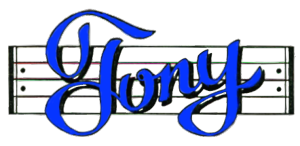 Get my Rhyme & Reason Podcast delivered (free) right to your device.
My books are also on Amazon.com or Apple Books
Grab yourself an un-cool T-shirt
Or how about some music for kids