When you consider the desires of your heart, what's number one?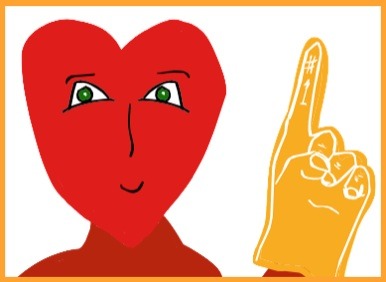 Do you desire a big paycheck? A nice house? A snazzy car? All of these? If so, do you think you'll ever get 'em? And even if you're well on your way to the next desire, do you think there's an ironclad guarantee you'll get 'em all?
There's nothing wrong with wanting to better yourself. And you certainly don't need my approval…or anyone else's for that matter. But I'll let you in on a little secret. If "things" or "power" or "vanity" control the desires of your heart, you're gonna eventually end up very disappointed. And the disappointment will last much, much longer than any you've experienced so far in your life.
The top desires of my heart grow stronger with each passing year. As much as I'd enjoy more money or a fancier house or a snazzier car…they're not even on the charts with my true, yearning desires. The desires I'm talking about can't be bought, but they're paid for. They can't be measured, but they overflow. They can't be stored, but there's no expiration date. And they're guaranteed by the manufacturer to surpass all I can think or imagine.
My two main desires are…to live forever…and to live with the Creator, the one true, living, loving God who gave me my heart in the first place. I find my deepest delight in Him, and so I know the desires of my heart are guaranteed.
If you don't know the peace that passes all understanding…if you aren't aware of the evidence of things hoped for…if you don't have a sense of security that nothing can separate you from the love of Jesus…
Then begin to make these the desires of your heart…and you'll get 'em.
I'd love to see you take the eternal road less traveled.
Stay tuned,


P.S.  Get my ebooks for kids on Amazon.com
Subscribe to my Podcast
Circle me on Google +
Like my fan page on Facebook
Follow me on Twitter
Watch my videos on YouTube