Get The Rhyme and Reason Podcast Delivered, Free Apple Podcasts | Google Podcasts | Spotify | Amazon Music | Android | Pandora | iHeartRadio | Podchaser | Podcast Index | Email | TuneIn | Deezer | RSS | More
I'm suffering from depression. Right now. Exactly at the moment I'm typing these words. If you've followed my posts or podcast episodes, you might think I'd never be one of those people who deals with depression disorders. But here it is. And I gotta say, it hasn't helped one bit to open up about this.
There are a lot of depression disorders out there. But mine is weird.
So, I guess, in a way, that makes mine special. Because my depression is apparently cortical. And it might even be spreading.
OK, I know this sounds cryptic. But that's only because I made it sound that way on purpose.
As I started writing this post I was dealing with what doctors and scientists call "cortical spreading depression." And here's how they describe this weirdness, "a wave-like pattern of electricity in your brain. This pattern changes the blood flow and chemical activity in your brain, which may lead to migraine aura and other symptoms."
Good news is, I've suffered with these wave-like patterns of electricity in my brain since my early 20's. And they've never caused bbbbrain damage. (no "clever" remarks from the peanut gallery) But I HAVE dealt with a lot of massive headaches as a result. There isn't always a headache afterwards. But there IS always a sparkly, wavy aura. And it DOES always interfere with my vision. But thankfully it goes away after a bit.
So, it's one of those intermittent depression disorders.
And I need to clarify this one point. I'm not actually depressed. Not in the least. And these migraines have never caused me to be the depressed type. Because depression, that falls under the pity party category, is a waste of time.
And that kind of depression means you're focused on YOU. Not your Creator. In sports, they call that "taking your eye off the ball." And you know what happens when you do that. Right? Yeah, you get hit in the head (or another part of your body) with a ball.
I hope you've never had to deal with cortical spreading depression and migraine auras. But I know you've absolutely had to deal with other challenging physical, mental, and emotional issues. So, my hope is also that you know where you can turn for true help. Because if you don't know, one day a massive headache will be the least of your problems.
My Head Hurts
I don't like the way I feel when my head hurts.
And I don't like the way it crinkles up my face.
I don't like to moan and groan when my head hurts,
I don't like the grounding pounding in my space.
But I love to know about how God designed me,
And I love to know His Word is always true,
And I love to know He'll never, ever leave me,
And I hope you know He'll always love you, too.
Stay tuned,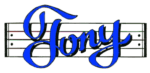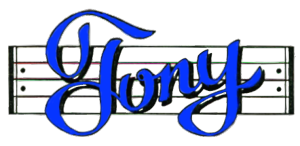 No-cost, low-cost, and premium ways you can help me spread the Word…
Tell everybody you know to Jump on the Rhyme and Reason Bandwagon
(emails with good stuff for Fa-Ree)
Get my Rhyme & Reason Podcast delivered right to your device. (also Fa-Ree)
Get digital Bible stuff from the same company I do.
My books are also on Amazon.com or Apple Books
Grab yourself an un-cool T-shirt
Or how about some music for believers, dreamers, and thinkers