December 3rd has been the date for some pretty interesting and cool things, through the years, in the world of popular music. It must be the weather. Not quite winter. But not quite fall.
And here's a short list of some of those December 3rd moments.
First, an obscure rock-n-roll singer released his first song(s) on his new record label, RCA Victor. His name was Elvis Presley, and this was way back in 1955.
Then, ten years later, on the 3rd of December, Keith Richards (from the Rolling Stones) found out what happens when you use yourself and your guitar to close an open electrical circuit. Apparently he was knocked out. And I think he's been playing that way ever since.
Exactly one year later, Ray Charles (say it ain't so, Ray) was convicted of possession of heroin and marijuana. And they fined him $10,000 and added a 5 year suspended prison sentence. Fortunately that day didn't define Ray's whole life.
But wait…there's more. Want me to go on?
What's that you say? "When pigs fly, Tony."
OK, no problem. Because on this day, in 1976, a giant pig named Algie was photographed flying above London, England. OK, so it was an inflatable pig being used for the upcoming album, Animals, by Pink Floyd. But I had you going for a minute, right?
Of course some sad passings happened on this day, too. For example…you probably never heard of Hoyt Curtin, who died on December 3, 2000. But if you grew up watching 60's and 70's cartoons, you heard his work. Because he composed the theme songs for The Flintstones, The Jetsons, Top Cat, Josie and the Pussycats, and even the newer Scooby-Doo movies.
And another guy you never heard of but heard was Grady Martin. He played guitar on Oh Pretty Woman, by Roy Orbison. And he played guitar on El Paso, by Marty Robbins…and on Coal Miner's Daughter by Loretta Lynn. So, yeah, not exactly minor hits.
But this list wouldn't be complete without adding some famous birthdays. Right? Did you know Andy Williams and Ozzie Osbourne were born on the third day of December? Or how about Mickey Thomas who sang the lead vocals on Jefferson Starship's hit "Nothin's Gonna Stop Us?"
And I'll leave you with these last three birthdays. Do you remember Kimberly Rew? No? Well, how about her band, Katrina and the Waves, and their hit song, "I'm Walkin' On Sunshine?"
And the last two include one of the founding members of the band, 38 Special. His name is Don Barnes. And to finish up the famous birthdays on December three…there's me.
Stay tuned,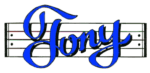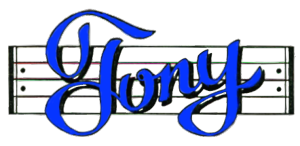 Get my Rhyme & Reason Podcast delivered (free) right to your player.
My books are also on Amazon.com or Apple Books
Grab yourself an un-cool tShirt
Or how about some music for kids