The very first six days of creation existed, first, in the mind and imagination of God. And you can find reasons, all around this beautiful blue planet, to be amazed. From the sea creatures to birds to dinosaurs to man and woman. And it all took place in only 6 days. From God's imagination to the end result creation.
I wrote a rhyming book about those first six days of creation.
And, coincidentally, it's called "The Very First 6 Days."
Catchy, right? That's the book cover up at the top of the page.
And, by the way, you can get the whole book, as a free download, if you have Kindle Unlimited. Or, better yet, get a physical book for only $10. Just click or tap my Amazon.com author link. But be sure to buy from my link. And not someone else, on Amazon, who's posing as a seller. That way you can help support my efforts to share God and His love with the world. And not some other seller's agenda.
And here's an excerpt from the book. The very first day:
Before there were created things, and darkness filled the air,
No world or human beings were existing anywhere.
Then God created earth and sea and all the heavens too.
There was no sun, no moon, no stars, and only God shone through.
You can also get the word out about how God created the whole world in only 6 days with special gifts you can only find HERE. And show the world you believe in the one, true, living, loving God who made everything…in only six days of creation.
So, that's probably enough shameless self-promotion for one day. Share this info with everyone you know so I can eat and feed my family for another week. Because you don't wanna see me waste away, do you? Well, you can make sure that doesn't happen by getting my book. Or buy a t-shirt. Or send me some grass fed beef.
Stay tuned,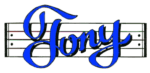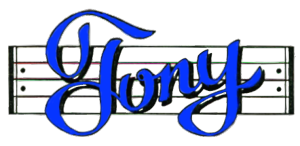 Tell everybody you know to Jump on the Rhyme and Reason Bandwagon
(emails with good stuff for Fa-Ree)
Get my Rhyme & Reason Podcast delivered right to your device. (also Fa-Ree)
My books are also on Amazon.com or Apple Books
Grab yourself an un-cool T-shirt
Or how about some music for kids