Day in day out…here we go again
Looney Tunes. I don't have to say any more than that. And baby boomers all over America can immediately see their favorite cartoon characters. One of my Dad's favorites was Wile E. Coyote and the Roadrunner. It was easy to watch that cartoon and imagine a coyote clocking in to work each morning. And his whole job was to chase the roadrunner. Day in day out. With the same result every time.

Podcast: Play in new window | Download
Tune In On iTunes Apple Podcasts | Android | Email | Google Podcasts | Stitcher | TuneIn | Spotify | RSS | More

A lot of people go through every day with less hope than Wile E. Coyote.
And too many of those people do something the coyote never did. Give up. Probably because they either don't have any hope, or they don't even believe in hope. Either way, it's tragic.
Because hope is as close as the thoughts in your head.
And how do you suppose you can even store thoughts in your head? Do you truly believe it's some random collection of ingredients and circumstances that formed your amazing brain? I don't. And I don't even know if you're brilliant or stupid. But I DO know your brain is an incredible work of design. Not a random collection of ones and zeros.
Plus, I know you've been given the almost unfathomable gift of your own will. And regardless of your circumstances, you can choose to either believe in the God of love and promise…or trust in your own insufficient self.
I say, go with God.
Even if people think you're completely looney tunes.
I promise you'll be glad you did. Because the benefits are heavenly.
He healed the brokenness between us,
And that's the only health that lasts.
Because He makes sure it's forever,
And we will never be outcasts.
The love that comes from our Creator
Is love we cannot live without.
But sadly most people reject it,
So filled with doubt day in day out.
Stay tuned,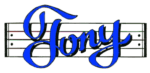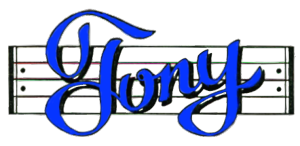 Get my Rhyme & Reason Podcast delivered (free) right to your player.
My books are also on Amazon.com or Apple Books
Grab yourself a cool tee
Or how about some music for kids