Podcast: Play in new window | Download
Tune In On iTunes Apple Podcasts | Google Podcasts | Spotify | Android | Pandora | iHeartRadio | Stitcher | Email | TuneIn | Deezer | RSS | More
Oh, the dreadful misery. The likes of which the world might never see again. And it's a miracle anything or anyone survived it. Of course, I'm talking about the Dark Ages of the world of art. It was the time of Homer. And the fall of Troy…say it ain't so, Ma. And the golden Mycenean culture had basically faded away. Innovation did, too. Or so they (and who are they?) say.
But thank goodness the Dark Ages happened in the BC days.
No, not BC powder (I can't believe you even thought of that). Huh-uh, this BC is also known as the time, in history, Before Christ. And from what I've read, the Dark Ages lasted from about 1200 to 1025 BC. That's a long time for art to be relegated to basic pottery. Two words for you: Bo Ring.
Thankfully the age of Geometric Art came along around 900 to 700 BC. (side note: all that backward counting is so BC…bizarro curious) And we're not just talking triangles and trapezoids. Pottery decoration started showing animals and even humans. Whoa, dude. That's acute angle. (*rimshot)
(Another side note: It's less than impressive how online dictionaries define the BC abbreviation as standing for the "theoretical birth of Jesus Christ." And they describe AD as "after the theoretical death of Jesus Christ.") It appears they have a theoretical view of history. OK, moving on…
And I'm not gonna take you all the way down the primrose path of the other ages of the arts. You know, the Archaic time. Classical art, aka the "Golden Age."  Hellenistic art with famous stone and marble statues. Impressionism, modern, post-modern, psychedelic, etc. Artsy, schmartsy. Who cares?
No, I wanted to focus mainly on those dark ages. Because they remind me of a phase I went through, as a writer, back when I started filling spiral notebooks.
Yeah, you could call it my "dark phase." Or you could just let me call it that…which I just did.
Anyway…
It's certainly not my favorite work. By a long shot. But I like to keep it, to look through (once in a great while) and see how my attitude and heart has changed. And I'm grateful for how much more Light is in my writing and singing now. It affirms, for me, how God is good all the time. And not the director of…
False Moves
I seem to make so many false moves.
So many have misunderstood.
I guess I must expect the worst results,
And I'd deal with them, if I could.
False moves, like shadows, fall behind.
You might go look for them, but they're difficult to find.
False moves, like liquor, bring a sense of doubt.
So hard to live with, and so easy to live without.
I always seem to see the empty spots
And fill them up with simple words,
But when I think I've got the right idea,
It disappears like Autumn birds.
I sit and dream of traveling so far,
And then I end up standing still.
Part of me says I will make it.
Part of me says I never will.
False moves…
© 1978 Tony Funderburk
Stay tuned,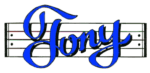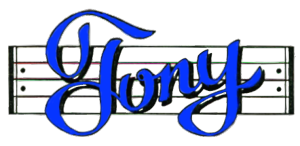 Get my Rhyme & Reason Podcast delivered (free) right to your device.
My books are also on Amazon.com or Apple Books
Grab yourself an un-cool T-shirt
Or how about some music for kids