OK, this is for the guys. So, if you're a woman, you can skip this one. And I'd like to start by quoting the most famous author of all. "Wisdom is the principal thing; Therefore get wisdom. And in all your getting, get understanding. Exalt her, and she will promote you; She will bring you honor, when you embrace her. She will place on your head an ornament of grace; A crown of glory she will deliver to you"?
Notice how that passage uses feminine pronouns to describe wisdom and understanding?
But let's separate getting wisdom and understanding from the rest, for now. And let's take the rest and say it describes your wife or girlfriend. It's important to do your best to understand her. Because it can make all the difference in how your day goes…or even your life.
Do you exalt your wife or girlfriend?
In other words, do you hold her in high regard or lift her up. Do you do that?
I hope so, because according to God, if you do, she'll promote you. In other words she'll speak well of you to others.
Do you embrace your wife or girlfriend?
And I don't mean just those passionate embraces of physical connection. I mean a loving hug just because she's near. Do you do that? I hope so because according to God, if you do, she will bring you honor. In other words, she'll be yours in a way that speaks highly of your character.
God's word also says she'll give you grace and glory. Not a bad exchange for a little embrace. Right?
Don't worry. I'm getting to the crown of glory part.
I know it's not an accident that the author of Proverbs 4:7-8 used a feminine pronoun for wisdom and understanding. Because God designed women with a natural and abundant capacity for understanding. And the female form is much more beautiful in grace and glory than us guys.
So God shared a lesson about wisdom and understanding in a way we could relate to physically. We can actually wrap our minds around the idea because it takes the form of a "she". Pretty cool. Right?
OK. Now go out and get wisdom. And with all your might get understanding.
Especially when it comes to your wife or girlfriend. Keep in mind that you'll never feel what she feels. But trust God, and ask Him to help you understand her.
God made men AND women. He knows what works best.
And if He says wisdom is the principal thing, it must be extremely important. With wisdom you can get an ornament of grace or a crown of glory on your head. Without wisdom it might be a hammer. Which one do you expect today?
Stay tuned,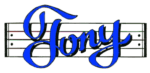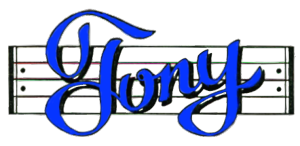 Sign up for my Rhyme and Reason emails. (good stuff for Fa-Ree)
Get my Rhyme & Reason Podcast delivered right to your device. (also Fa-Ree)
My books are also on Amazon.com or Apple Books
Grab yourself an un-cool T-shirt
Or how about some music for kids