I made a coloring video because
I had a little kid ask me how I draw into my computer…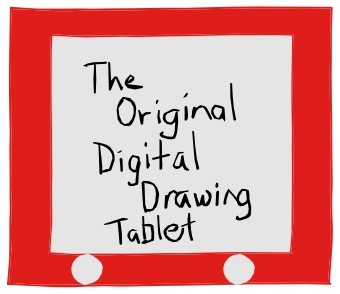 I made the coloring video to show part of the process. The art of making art using only a digital pen and tablet is almost magical to me. So I can only imagine what it must seem like to a young, inquisitive, spongy little mind.
When I was a wee lad back in the old country (midwest and southwest America), there was no such thing as digital drawing tablets. The closest thing we had was the Etch-a-Sketch. By the way…coincidentally, as I wrote that last line…I checked for the link to Etch-A-Sketch and found out the the inventor, "Andre Cassagnes, has died at age 86". How weird is that?!
Anyway…I guess since I always loved toys like the Etch-a-Sketch…and I always enjoyed drawing…it was only natural that I'd eventually find my way to the wonderful world of digital doodling. And I'm really glad I did. It's given me the freedom of artistic expression I needed to add to my ebooks for kids, blogging, and music videos.
Without further ado…here's a short coloring video showing how I get the color and drawing into the computer…
Stay tuned,


P.S.  Get my ebooks for kids on Amazon.com
Subscribe to my Podcast
Circle me on Google +
Like my fan page on Facebook
Follow me on Twitter
Watch my videos on YouTube