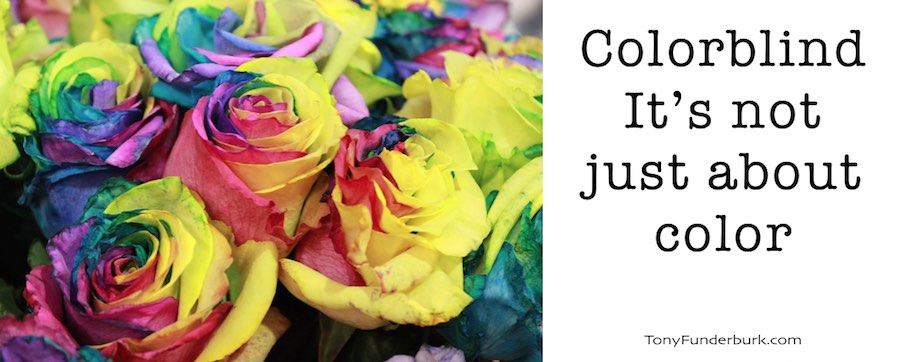 Being Colorblind Can Be A Good Thing
To be colorblind means you have a deficiency of color vision. This problem affects a significant amount of the population. And when you consider some of the potential hazards, it's not something to be taken lightly. Another form of colorblindness shouldn't be taken lightly either. And that's the ability to, as Martin Luther King, Jr. said, "judge someone by the content of their character…and not by the color of their skin". Are you colorblind that way? I hope so, and I wish that type of colorblindness affected a more significant amount of the population.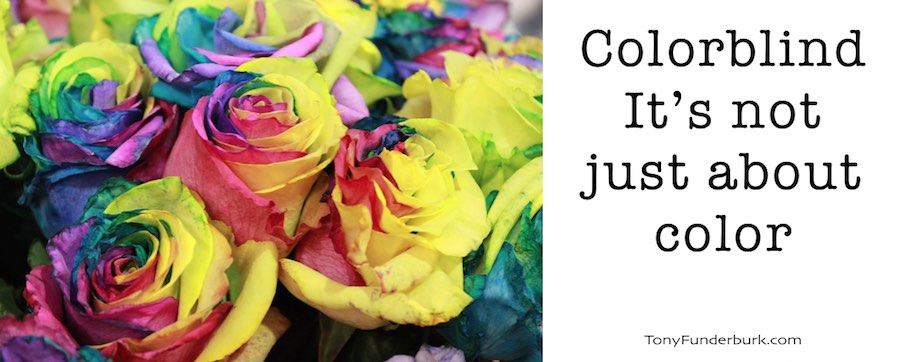 Sadly, many people who claim to be "non-judgmental", when it comes to the color of a person's skin, are some of the first to bring skin color up when a heinous crime has been committed. I'm sure you've heard, over and over in the news, how white cops are killing black people. Or how blacks are attacking whites. And so on and so on. The point is…if you're gonna be non-judgmental when it comes to skin color, why wouldn't you just report one human being committing a crime against another? Why would you even think to make it a racial issue? If someone murders someone else, I don't care what the skin colors were (other than to hunt down the perpetrator). I care that a precious life was snuffed out at the hands of a murderer.
As we get closer and closer to Christmas this year (2015) I hope you'll do your best to look past the skin color of other people. I hope you'll use wisdom and discernment to convey God's love toward each of His creations. Wisdom and discernment tells us that genetics determine skin color, eye color, hair color, and a variety of other individual traits. Those potential colors are in every human being's DNA. You're not better or worse based on your skin color. You're like everyone else…in need of a Savior who can give you eternal life. A Savior who is colorblind when it comes to our skin. He looks within. He sees your heart. He knows if you're letting in His light or living in the dark. Do you know which one you are?
Here are some lyrics to a song I wrote back in 1987. I made a motel room demo recording, and I'll share that on this week's podcast.
Colorblind
Look in the mirror tell me what do you see
A person who's as normal as a person can be
You watch your money right down to the last dime
You know that life's a struggle but you're gonna make the climb
Wouldn't it be nice if we could all keep the pace
Instead of having to be judged by the color of our face…
And be colorblind…let's be colorblind
Well we're equal when we're born; so some famous men have said
But there's still some crazy notions in a lot of people's heads
They don't want to face the future while they're living in the past
We've got to learn to live together and we've got to make it last
Do you think that God in Heaven would be proud of what he sees
I think He wants us all to stop and get rid of this disease
And be colorblind…let's be colorblind
inst…
Colorblind; it's just a state of mind
Why on earth can't we believe it
Colorblind; a gift we give ourselves
So why on earth can't we receive it and be colorblind…let's be colorblind
We share the stars and the world keeps spinning round
We share the sun, and it never lets us down
Why can't we share with all the peoples of the earth
Because colors don't determine what another person's worth
I'd love to see it but perhaps I never will
"˜Cause the devil's doing damage and it's hard to keep him still
© 1987 Copyright Tony Funderburk
Stay tuned,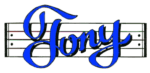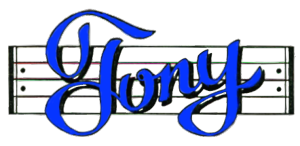 P.S.  Your support for my Words and Music means the world to me. For other awesome ways you can help me get
these messages out to others…
Discover my ebooks on Amazon.com or Smashwords
Subscribe to my Podcast
Circle me on Google +
Follow me on Twitter
Watch my videos on YouTube