Who do you think of when clouds drop down the dew?
The Lord by wisdom founded the earth;
By understanding He established the heavens;
By His knowledge the depths were broken up,
And clouds drop down the dew.
Do you ever wonder why clouds drop down the dew? You've probably gone out to your front or back yard in the early morning and noticed how wet the grass is. But have you ever wondered why? Here's an idea. It might be partly because of God's frustration with us. Does that seem odd? Well, let me show you what I mean"

The writer of Proverbs 3:19-20 tells us that God founded the earth "by wisdom". When something is founded that's not exactly the same thing as created. When you read how God founded the earth, picture Him putting all the things together to make it work just like it should.
Then, as you keep reading, you see how God's understanding "established the Heavens". He understood all the rules for chemistry and science, and He knew how to place things in the right place. But then you read that by God's knowledge the "depths were broken up". Guess what that knowledge was"His knowledge of how wicked we humans had become. It made Him so angry and frustrated with us that He broke the planet. Yikes!
When God broke the planet, lots of hot water from inside earth went spewing into the heavens. And the hot water crashed into the cooler atmosphere and formed clouds. And you know what clouds do"right? Yep, the drop down rain, or dew. You can almost think of the dewdrops as tears from God. It upset Him to know how mean we all can be to one another. And it made Him so mad He almost destroyed our planet and everything on it. But something kept Him from doing that. Can you guess what?
If you guessed "love", you're right.
When God broke the earth, He saved one family"Noah's family. And He let Noah and his family start everything over. And He made a promise to Noah that He would never again flood the earth. Then He put a rainbow in the sky and said that rainbows would be a sign of how God loves us and wants us love Him. When we don't, it hurts Him deeply.
So, the next time you notice how clouds drop down the dew, or the next time you see a rainbow in the sky, think of how much God loves you. Then, bow your head and close your eyes and tell Him thank you"and that you love Him, too. Here's a rhyme to help you remember"
When clouds drop down the dew,
Think of how God loves you.
Then bow your head and pray
And thank Him every day.
Stay tuned,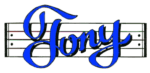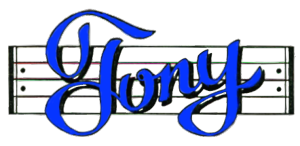 P.S.  Your support for my Words and Music means the world to me. Please share them with others. Here's how"
Discover my ebooks on Amazon.com or Smashwords
Subscribe to my Podcast
Circle me on Google +
Follow me on Twitter
Watch my videos on YouTube
Find me on Facebook
Or use the social media links below