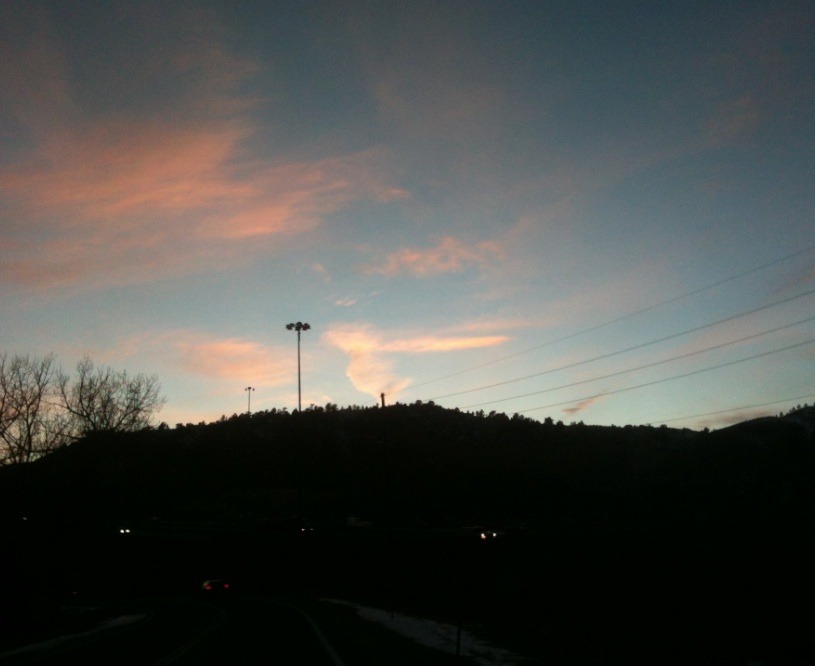 Recently I saw some cloud designs as I was driving home. And I saw something (besides the headlights that look like wolf eyes) that prompted me to take a picture.
Can you see what it is?
As I first noticed the cloud designs I was driving parallel
And there was nowhere to stop. I thought it was really cool how the image wasn't blowing away or apart. I knew I wanted to get a picture so I could share it, but I figured it just wasn't in the cards.
Finally…I came to a sharp curve in the road, and my direction changed to face the cloud designs, the foothills, and the traffic coming down out of the mountains. And, by chance, a small gravel shoulder to the road came up just in time before the image (and the photographic opportunity) dropped below the horizon.
I pulled over, popped out my trusty iPhone, snapped the shot, and drove home.
Today, I plugged my iPhone into my MacBook, as I always do when I'm working, and the iPhoto app popped up…as it always does when I plug the phone in. The app showed me the photos I hadn't uploaded to the computer, and there was the picture.
Have you guessed what I saw yet?
I knew I wanted to draw the picture so I could show others what I saw. And before I could get started on the drawing, a poem seemed to nudge me to be written. So, I relented to "the muse" and wrote the poem. Then I drew the picture. Here are the words and picture to…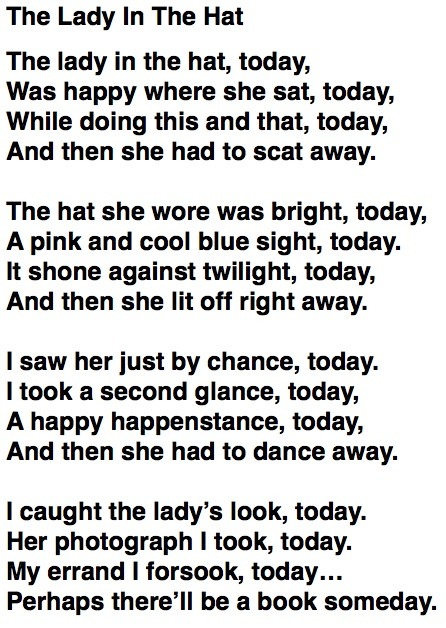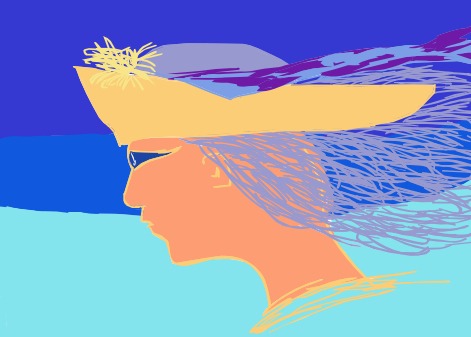 Have you ever seen cloud designs you just had to draw or photograph? If so, would you be willing to share them here?
Stay tuned,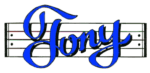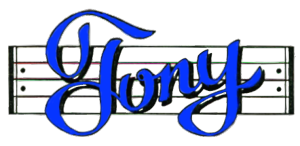 No-cost, low-cost, and premium ways you can help me spread the Word…
Tell everybody you know to Jump on the Rhyme and Reason Bandwagon
(emails with good stuff for Fa-Ree)
Get my Rhyme & Reason Podcast delivered right to your device. (also Fa-Ree)
Get digital Bible stuff from the same company I do.
My books are also on Amazon.com or Apple Books
Grab yourself an un-cool T-shirt
Or how about some music for believers, dreamers, and thinkers