Merry Christmas. And I hope you have an awesome New Year's Eve and 2023. Here's a Christmas song I wrote that I believe is a good message for any and all days of the year. (lyrics are in the video and below)
Here's the link if you don't automatically see the video: (https://youtu.be/zdcDUknj9NM)
(FYI: there's a short blurb at the end of the video that says you can get this song and two others when you jump on the Rhyme and Reason Bandwagon. That's my email list. But those songs aren't currently available. Other songs ARE still included when you subscribe.)
Here are the lyrics to this Christmas song…
I Believe In The God of Christmas
Some believe there's just today…
And then we die and fade away…
Such a sad and hopeless life to lead.
Others say we never die…
We all live on above the sky…
Disregard the theft and hate and greed.
But I believe in the God of Christmas,
I believe in His Gift to us all,
And I believe that He died to save us
And that He rose to recover our fall.
Yes I believe in the God who loves us,
And I believe in the God who lives,
Yes I believe in the God of Christmas.
He gave His love, and He still freely gives.
One day soon we just may find
So many millions left behind
In a world where truth is torn apart.
Then no lights, no Christmas trees…
No arts and no humanities…
Will bring peace to any broken heart.
(choruses)
© 2011
Stay tuned,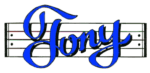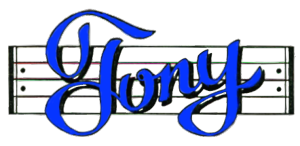 No-cost, low-cost, and premium ways you can help me spread the Word…
Tell everybody you know to Jump on the Rhyme and Reason Bandwagon
(emails with good stuff for Fa-Ree)
Get my Rhyme & Reason Podcast delivered right to your device. (also Fa-Ree)
Get digital Bible stuff from the same company I do.
My books are also on Amazon.com or Apple Books
Grab yourself an un-cool T-shirt
Or how about some music for believers, dreamers, and thinkers