A

Singer Songwriter

's Merry Christmas
And New Year Wish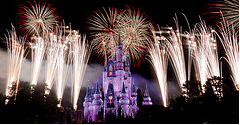 Well, I hope each and every one of you had a wonderful, happy, fun, Merry Christmas. Thanks to all of you who signed up to get my 3 new original Christmas songs. I hope you were able to enjoy and share them with all your family and friends. I'll extend the offer up to 12 more days for anyone who might just now be finding this…type in your email address over there on the side and click the "Tune In" button. That's it. Easy.
Now, my extended wish is that you'll all stay safe this week and into the New Year's Eve celebrations. I'm anticipating a jam-packed 2012, and I'd like to know you're all going to be around for it.
Remember to keep in touch. Feel free to leave comments here on my blog, or connect with me on Facebook and/or Twitter using the links below. And keep listening and watching for new music. I've got some in the pipeline I'm excited to share. Every supporter gives me the drive and momentum to create new material. You're awesome!
Stay tuned,


P.S.  Follow my singer songwriter tweets on Twitter
Like my singer songwriter fan page on Facebook