Is it possible to be a chameleon Christian
and not compromise the Truth?
The simple answer is yes. And the more complicated answer is yes. So, by now you might have figured out that my answer is…yes, you can be a chameleon Christian and not compromise the Truth.

But let me start with that word…chameleon. As you may already know, a chameleon is a lizard with a remarkable ability to change colors. There's even a recent paint company commercial with two chameleons as the main characters. They walk across color samplers and change their colors as they walk over each one. It's a clever and effective ad.
The word "chameleon" has taken on different meanings in the English language.
We use it to describe someone who's able to change and adapt to their circumstances or other external stimuli. And I think that context applies to my assertion that it's possible to be a chameleon Christian and not compromise the Truth.
I reached this conclusion by reading what the Apostle Paul said in 1 Corinthians 9:19-23. In my New King James version Bible that section has been give the subtitle "Serving All Men". And Paul talks about how he "became as a Jew" to the Jews. He also became like those "without the law" and "became as weak" to the weak. In fact, he sums it all up like this: "I have become all things to all men, that I might by all means save some."
In other words…Paul was a chameleon Christian. He changed the way he delivered the message of salvation and grace according to the needs of his audience. Please note…I didn't say Paul changed the message…just the way he delivered it. And he added that he did it "for the gospel's sake, that I may be a partaker of it with you".
That's why I'm writing all these articles on Paul's writings here on my website of faith, hope, and love. I know that, as I share the information with my readers, I get to partake of the same good news. And I need the good news as much as anybody.
What about you? Have you considered becoming a chameleon Christian? If so, have you found it beneficial? And if you haven't tried it, have I convinced you to give it a go?
I think it's yet another area where we should take Paul's example to heart.
Stay tuned,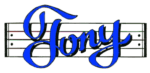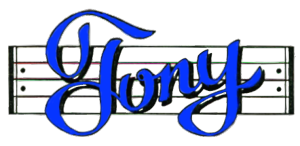 P.S.  I invite you to share this with your friends and family. And let's stay connected. Here are some more ways…
Join my Rhyme and Reason Club
Discover my ebooks on Amazon.com or Smashwords
Subscribe to my Podcast
Connect with me on LinkedIn
Circle me on Google +
Follow me on Twitter
Watch my videos on YouTube
Find me on Facebook
Or use the social media links below