Catchy Songs Have Fringe Benefits
Helen's world had lost its sparkle. A typical day for her included hours of staring forward with a blank look on her face. It seemed the only thing she was aware of was that it was daytime. One day Alicia, a music therapist, came to the dementia center where Helen lived, and life began to open up again. Alicia started playing catchy songs, from Helen's past, on an iPod. And, almost immediately, glimmers of recognition appeared in Helen's eyes. She even smiled. Something she hadn't done for a long time.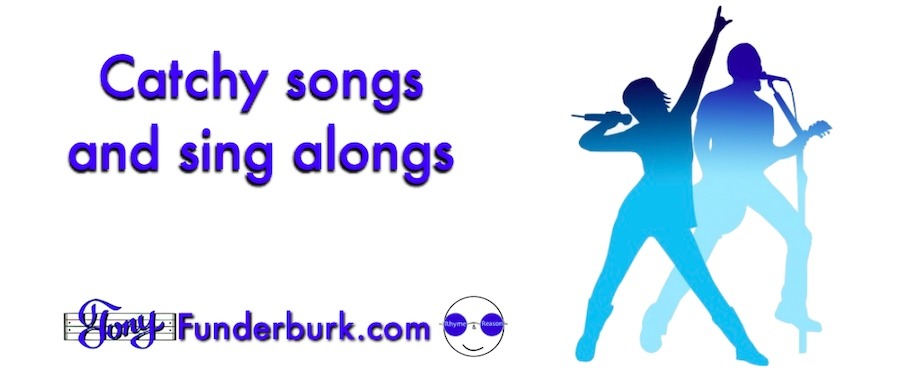 If you prefer to listen, here's the Rhyme and Reason Podcast episode 219

Podcast: Play in new window | Download | Embed
Tune In On iTunes Apple Podcasts | Android | Email | Google Podcasts | Stitcher | TuneIn | RSS | More
Music therapists us catchy songs and sing alongs for patients in late-stage dementia and Alzheimer's in centers all across America. It's more proof of the power of music. Most of the time I talk about the power of music to help you build your brand and sell more stuff. But the fact that music helps people become more aware of their surroundings is another sign of how it's a gift from God. Whether you believe in God or not, you should be able to see there's more than meets the eye going on in a song.
Catchy songs might drive you crazy…
But they can also drive sales. Take this example of a woman who said she's never had to replace a windshield. She said, when the time comes, she'll know who to call. One local company's jingle has been "irrevocably wedged in my brain." Music is such a powerful advertising tool. I dare you to find three commercials today with no music in them.
Familiar music can reach inside the minds of people whose minds are failing them. Imagine what it can do for you and your healthy audience. Catchy songs strike a chord with listeners. That's part of what makes them catchy. Why not make good use of music and have your customers singin' along with your tune?
Jump on the one-of-a-kind Rhyme and Reason Bandwagon today and get my sound ideas delivered to your inbox instead of having to come looking for it all the time. If you'd like me to work on your project, email me about it, and let's see if we're a good match. Use the form on the side. You'll even get some great free stuff to get you going.
And share with your friends, family, and other business owners by using any of the social media links below
Stay tuned,